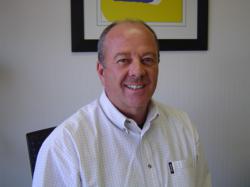 Atlanta, GA, USA (PRWEB) May 18, 2011
Movius Interactive Corporation, a global leader in value added communication services, announced today that MTN Zambia is to implement the Movius Voicemail Express application for the majority of their customers throughout the country.
MTN Zambia is one of the MTN Group's innovative leaders in the region and is constantly looking to deliver exciting new services to its growing subscriber base. Voicemail Express will enhance the user experience as customers find the service intuitive and easy to use and is ideally suited to the market requirements. It offers callers two options should their call not connect: i) leave a voice message or ii) send a text message with a call back number. Additionally, if the caller hangs up without doing anything, the system can automatically send an SMS message telling the customer who called even if the called party is off the network at the time.
"We place our customer experience at the very top of our list of priorities and it is critical to our success that we deliver real value," said MTN Zambia Chief Marketing Officer Ernst Fonternel.
"The key factor in this new user experience is that missed call notification is free to our calling and called customers, even when their phones are switched off or in the unlikely event that they are out of coverage. Even if the calling customer is not leaving a message, our called customers will be notified on who and when the caller tried to get hold of them. This way no business opportunity or important call will ever be missed again. If the calling customer chooses to leave a message or leave an alternative contact number, they will be billed for the duration of the message. In this instance customers will however be advised with a friendly prompt."
MTN Zambia has well over 2 million customers and is part of the MTN Group, which now operates in 21 markets – mainly across Africa. At the end of March 2011, MTN recorded well over 147.2 million subscribers. The company continuously drives group wide initiatives including mobile data value propositions and mobile money, which contribute to maintaining their market leadership.
"Voicemail Express is what the African mobile user prefers," said Movius Africa Director Andy Minnaar. "With this application, MTN Zambia will be offering a fresh new experience that their customers will embrace because it is quick, easy-to-use and intuitive."
Voicemail Express is just one application available on Movius' Versera ICE® Value Added Services Platform. MTN Zambia has the foundation to provide other high demand services such as MessageMe™ visual voicemail which pushes voice messages to a subscriber via MMS or email, Virtual Subscriber Service which provides phone service for those who can not own a phone and Side-Line™ Service which enables multiple phone numbers on one phone.
About MTN Zambia
MTN Zambia is a subsidiary of MTN Group, which is the largest mobile operator in Africa. The nature of MTN Zambia's business operations is the provision of mobile voice and data services to corporate and prepaid customers targeting both individual and corporate customers in Zambia. MTN Zambia currently covers 74% of the population with expected future growth.
Launched in 1994, the MTN Group is a multinational telecommunications group, operating in 21 countries in Africa, Asia and the Middle East. The MTN Group is listed on the JSE Securities Exchange in South Africa under the share code: "MTN". At the end of March 2011, MTN recorded 147,2 million subscribers, across its operations in Afghanistan, Benin, Botswana, Cameroon, Cote d'Ivoire, Cyprus, Ghana, Guinea Bissau, Guinea Republic, Iran, Liberia, Nigeria, Republic of Congo (Congo Brazzaville), Rwanda, South Africa, Sudan, Swaziland, Syria, Uganda, Yemen and Zambia.
About Movius
Movius Interactive Corporation is a recognized leader in unified communications solutions for telecommunication providers around the world. Our applications for converged messaging, unified conferencing and virtual telephony enable carriers in established and emerging markets to increase ARPU and market share. By continually innovating new services, Movius transforms the way the world interacts. For more information, please visit http://www.moviuscorp.com.
Media Contact for Movius:
Brian Dolby or Liz Dolby
Proactive PR
+1 770 283 2433
+44 1636 812152
+44 7966 477441
###