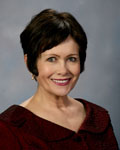 Globalization is the single biggest influence on leadership development today," said Sandi Edwards, Senior Vice President for AMA Enterprise
New York, NY (PRWEB) May 23, 2011
High-performing companies are aggressively pursuing global leadership development programs, according to a new study of more than 1,700 organizations in more than 20 industries on six continents by the American Management Association (AMA) in collaboration with the Institute for Corporate Productivity (i4cp) and Training magazine.
The study examined not only global leadership and development programs, but also their links to overall market performance based on revenue growth, market share, profitability and customer focus. Fifty-eight percent of high-performing companies have introduced some form of global leadership development program compared to 34% of low-performing organizations in the study.
Of the total 1,757 survey respondent population, 538 (30.6%) reported that their organization has a global leadership program in place.
"Globalization is the single biggest influence on leadership development today," said Sandi Edwards, Senior Vice President for AMA Enterprise. "At one time, global issues were relevant just for expatriates who would serve a tour overseas, then global issues were extended more widely into the curriculum for all leaders, and today globalization actually shapes the programs for organizations in every sector."
According to Edwards, senior management is more than ever expected to improve performance globally and to do so with greater consistency and effectiveness. "This means that up-and-coming leaders require a broader skill set than in the past. Top leaders need to think and act globally," Edwards said.
As businesses begin to operate in a global environment, Edwards said, the demands of leadership go global as well. "With the shift from multinational to global organizations, cultural differences become more important in understanding leadership and designing and delivering effective development programs. Leading globally requires making decisions in complex or ambiguous environments, understanding cultural nuances and adapting one's style accordingly. Leaders need to be equipped to handle such ambiguity and complexity."
Among other findings:

Critical thinking and problem-solving, change management, and leading cross-cultural teams are the most widely taught competencies.
Certain competencies, such as managing change, exhibiting agility and developing global strategies, have proved more difficult for executives to master.
High-performing companies increasingly go beyond "high potentials" to offer global leadership development to a broader segment of their workforce.
Senior executives are becoming more directly involved in such programs, notably in establishing the business results needed and in communicating about the program.
Cultural components are expected to dominate the new competencies required for global leaders over the next ten years.
AMA joined with i4cp and Training magazine to examine what high-performing companies do differently with respect to developing their future leaders. The survey participants came from three sources: AMA and its global affiliates, i4cp's global survey panel and subscribers to Training magazine. Three-quarters of the organizations represented in the survey are headquartered in North America. Forty-five percent of respondents are employed by a privately-held organization, 21% by a publicly-traded company, 19% by a government body and 16% by a non-profit.
With more than 85 years of experience and headquartered in New York, American Management Association (http://www.amanet.org) is a global leader of comprehensive talent development. AMA Enterprise, a specialized division of AMA dedicated to building corporate and government solutions, transforms enterprise-wide talent to fuel a culture of innovation, high performance and optimal business results.
###