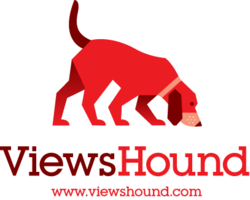 "Add to that a fair payment system, where good content yields higher ad revenues, and you've got an industry leading set-up for all parties"
London, UK (PRWEB) May 18, 2011
Since its launch May 2nd, ViewsHound has already published over 400 articles from more than 500 registered users, attracted by having their work published and marketed on their behalf, and the hope of winning one of the daily cash prizes. "Add to that a fair payment system, where good content yields higher ad revenues, and you've got an industry leading set-up for all parties" says Ian Howlett, Publisha's founder and editor in chief. He continues, "Viewing figures are good, with over 11,000 unique visitors since launch, so whilst it's still early days, we should see good growth in ad revenues".
Whilst other websites have a complex matrix for paying contributors, the ViewsHound system has deliberately been kept as simple and transparent as possible. Users just create a Google AdSense account, enter their account ID into ViewsHound and AdSense handles the rest, including tracking and payments.
ViewsHound's own share of the advertising revenue will be invested in marketing, editorial, running the technical side of the website and continuing to build a viable business.
For more information, please see http://www.viewshound.com/revenue_sharing
###