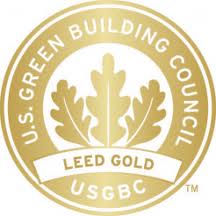 Pennswood Village chose to invest in Green Building materials, systems, and furnishings to protect the health and safety of our residents and to provide leadership throughout the senior living community in environmental stewardship."
Newtown, PA (PRWEB) May 24, 2011
May 24, 2011: Pennswood Village, a Quaker-directed senior living community located in Newtown, PA will hold a Green Celebration, LEED© Gold Certification, and Construction Kick-Off on May 24 at 10:00 a.m. in its Community Building, located at 1382 Newtown-Langhorne Road. The celebration is free and open to the public.
Barclay House, Pennswood Village's Personal Care Residence has been awarded a prestigious Leadership in Energy and Environmental Design (LEED©) Gold Rating by the U.S. Green Building Council (USGBC) for its recent $7 million renovation. Pennswood Village and RLPS Architects, Pennswood's partners on this project, have also recently received the Indoor Environmental Quality Award from the Green Building Association of Central Pennsylvania for this project.
Pennswood Village has also begun a renovation of its Community Building this month. Many of the environmentally-friendly methods, materials, and techniques that were used in the Barclay House renovation will be utilized throughout construction furthering Pennsood's committment to environmental sustainability.
"We are so proud to have achieved a LEED® Gold Certification for the renovation of Barclay House," said Nancy Spears, Executive Director at Pennswood Village. "In a health care setting where residents tend to be indoors 24 hours a day, environmental factors from the carpeting, paint, finishes, daylighting, green cleaning products, and especially air quality are of critical importance. We chose to invest in Green Building materials, systems, and furnishings to protect the health and safety of our residents and to provide leadership throughout the senior living community in environmental stewardship."
"Pennswood Village is one of only two Personal Care residences to receive a LEED® Gold Rating in the State of Pennsylvania and among only 75 organizations throughout the state to receive any type of LEED® Certification at all," said David Fraser, Chair, Pennswood Village Board of Directors. "We are thrilled with this accomplishment and will continue to apply what we have learned during this renovation to additional construction projects taking place throughout our campus."
"Pennswood Village could not have achieved this milestone without the commitment, creativity, and vision of our many interdisciplinary partners including:
RLPS Architects; Re:Vision Architecture(LEED Consultants), Alderson Engineering; Diversified Design; DVLA Automation(HVAC System Integrators); Bala Consulting Engineers, Inc.; and EA Reeves(Construction Management)," said Pete McBrien, Facilities Director at Pennswood Village.
The U.S. Green Building Council is a national coalition of leaders from across the building industry working to promote buildings that are environmentally responsible. The LEED® Green Building Rating System™ is a voluntary, consensus-based national standard for developing high-performance, sustainable buildings. LEED® Ratings are awarded through a point system that provides building owners and operators with a framework for identifying and implementing practical and measurable green building design, construction, operations and maintenance solutions. LEED® certifications range from achieving LEED® certification, silver, gold, and platinum.
Pennswood's Barclay House is home to 37 residents who need assistance with activities of daily living including bathing, dressing, medication management, and other services. Barclay House is part of Pennswood's continuum of care which also encompasses residential living for those over age 65 as well as a skilled nursing residence.
Pennswood Village Barclay House LEED® Gold Certification
Pennswood Village completed the renovation of Barclay House in 2009. The LEED® Certification process for the renovation resulted in an overall accumulation of 48 points, which places the project firmly in the Gold category. LEED® Certification scorecords are based on a point system:

Certified: 26-32 points
Silver Rating: 33-38 points
Gold Rating: 39-51 points
Platinum Rating: 52+ points
Pennswood achieved LEED® Gold Certification by accumulating points in the following categories: Sustainable Sites; Water Efficiency; Energy; Atmosphere; Materials; Resources; and Indoor Environment.
LEED® Gold environmentally sustainable elements from the Barclay House renovation include (see the LEED® report for a complete listing):
Installation of a geothermal heating and cooling system throughout Barclay House. Pennswood Village drilled a total of 150 wells to harness the power of the earth's temperatures dramatically reducing our dependence on fossil fuels. The geothermal system heats and cools the Community Building and Fitness Center, in addition to the Health Center
Installation of daylighting controls in each Barclay House room capable of automatically dimming and brightening the lights based on the amount of sunlight available. These controls can result in up to 50% less dependence on electricity
Reduced water usage by 43.3% through the installation of low flow toilets, showerheads, lavatories, and kitchen faucets
Diverted 370 tons (89.5%) of on-site generated construction waste from landfills into recycling
12.3% of the total building materials were manufactured using recycled materials
62.5% of the total wood based building materials are harvested from Forest Stewardship Council certified forests
Commitment to alternative transportation including two dedicated parking spaces for low-emitting and fuel efficient vehicles, on-site bicycle storage, and proximity to public transportation
The project has increased fresh air ventilation rates to all occupied spaces by more than 30% above the minimum rates required
All indoor adhesive and sealant products, paint and coatings, carpeting and adhesives comply with the Volatile Organic Compounds limits of the Green Seal and other environmental standards
Developed and implemented a Pennswood Village-wide green housekeeping program
The renovation also accomplished:
Enlarging the square footage of existing Personal Care rooms by 50%
Six additional Personal Care units
A screened porch was added to allow residents access to the exterior while protecting them from the elements and insects
The addition of a kitchen with adjoining seating area to allow residents to dine in small groups and promote socialization
Renovation of the Spa to enhance the bathing experience
Renovation of the center core of Barclay House to provide a more efficient operations for staff and to provide a lobby space for socialization
Introduction of large bay windows into each resident room to provide an abundance of natural light
Renovation of the Barclay House lounge with access to an outside patio area which overlooks the new landscaped front entry
Pennswood Village is a nationally respected continuing care retirement community for those 65 and older. Home to more than 450 residents in Newtown, Pennsylvania, the Friends retirement community is accredited by the national organization Commission on Accreditation of Rehabilitation Facilities (CARF-CCAC). Residents enjoy full Type A Life Care Contracts that provide the highest level of service and unlimited access to health care with no substantial increases in monthly payments. The community's Quaker values enrich resident's lives through diversity, welcoming women and men of all races, colors, religions, national origins, and sexual orientations.
For more information, visit http://www.pennswood.org, e-mail info(at)pennswood(dot)org, or call 215-504-1122.
###