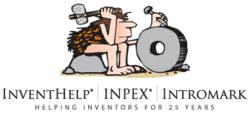 Pittsburgh, PA (PRWEB) May 18, 2011
InventHelp®, America's largest inventor service company, announces that one of its clients, an inventor from Wisconsin, has designed a battery-powered device that would heat up a mixture of water and a doe's scent to create a strong, vaporized scent. This invention is patented.
The "Powerwick" device could provide trophy hunters with an efficient method of attracting a buck. The hunting aid could ensure that the scent is hot to simulate recent doe "urination" or a "doe in heat" in order to improve the hunter's ability to lure and kill a quality buck. The accessory would feature an easy to set up, use and transport design.
The Powerwick would consist of a battery-operated device that would heat up water and the scent of a doe to 135 to 140 degrees Fahrenheit. A 2-ounce metal bottle would be positioned inside a double-walled cylindrical container. A large heat coil would be situated at the bottom of the container and an insulated divider would be located below the heat coil. A thermostat control would allow the device to maintain the desired temperature of 140 degrees Fahrenheit for several 10-hour periods. An on/off switch would be located at the bottom of the bottle. A hunter would remove the plastic lid, place the scent in the central compartment and water in the outside compartment, then operate the switch to activate the heating element. As the water evaporates, the rising steam would heat the scent and carry the sent with it to enhance the attractiveness of the hunter's stand or area. The hunter could hang the unit via a loop on the lid on a branch or another location that is upwind from a populated deer trail or bedding area. Different scents may be used to lure other types of big game.
InventHelp® is attempting to submit the invention to companies for review. If substantial interest is expressed, the company will attempt to negotiate for a sale or royalties for the inventor. For more information, telephone Dept. 06-MMB-1262 at (800) 851-6030.
# # #