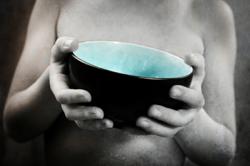 Sacramento, CA (PRWEB) May 18, 2011
In a new twist on the daily deal phenomenon, KidsCause.org launches local and national deals that directly impact organizations that are improving the lives of kids. The facts speak for themselves; the needs are great and numerous. When life gets tough, children are often hardest hit. 1.5 million American children experience homelessness each year. 21% of children in the U.S. live in poverty. And worldwide, a child dies from a water-related disease every 20 seconds. The numbers can be overwhelming.
The good news is that people are working on behalf of kids, day and night, all over the world. And this is where KidsCause steps in. They support the great work already being done, to bring awareness and financial assistance to non-profits and charities that love kids, and to allow consumers an opportunity to participate and support their important work.
Kidscause.org partners with local and national merchants offering huge daily deal discounts to consumers while raising awareness and much needed funds to organizations that are improving the lives of kids.
"We can all agree, the world is not as it should be. Nevertheless, people who are giving their time and talents to kids inspire us, and we want to help them further their mission by supporting them financially. We believe it's important to get started because even a small contribution can be a significant one" says Jeff Smith, co-founder of KidsCause.
KidsCause guarantees that with every purchase made at KidsCause.org, you will help improve the quality of life for children in your community and around the world. A single purchase may provide a child with a pair of shoes or food for a day; combined purchases may fund a clean water source for an entire village or a complete room-makeover for a child battling cancer.
About KidsCause.org
http://www.kidscause.org
Built on the belief that all children should have access to healthcare, food, water, shelter, clothing, education, and hope for their future, KidsCause is a non-profit organization that utilizes for-profit business methods and cause marketing to benefit organizations serving children. With the help of like-minded businesses and community partners, KidsCause raises funds to help kids both locally and around the world by offering daily deals for local merchants. Join the KidsCause Crowd to help kids and change the world!
###