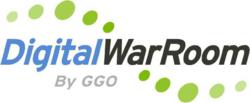 Seattle, WA (PRWEB) May 17, 2011
Barry O'Melia, COO of Seattle e-discovery software and services provider Gallivan, Gallivan & O'Melia LLC (GGO) will share his insights on success in e-discovery at a breakfast meeting in Los Angeles on May 18th. The "Meet n Greet" networking breakfast is sponsored by the Organization of Legal Professionals (OLP), a leading a non-profit professional association providing continuing education and certification exams to the legal community. The breakfast will take place at Milbank Tweed Law Offices, 601 S. Figueroa, 30th floor at 7:30 am on Wednesday.
Gallivan Gallivan & O'Melia (GGO), creators of the Digital WarRoom platform for accessible, affordable e-discovery, are changing the game in e-discovery. The team at GGO believes that processing ESI and conducting document review should be user-friendly and affordable, and they have proven it can be, with the introduction of Digital WarRoom Pro, the first end-to-end e-discovery application that runs on a Windows PC. To that end, GGO has become a recognized voice in education and the professional certification movement in e-discovery. They put this vision into action with educational efforts with GGO clients on the Digital WarRoom platform, and as instructors in OLP e-discovery education programs.
Barry O'Melia leads the GGO operations and enterprise program management efforts. Barry has spent over 20 years in the fields of software development, technology integration and legal information services, assisting Fortune 500 clients and NLJ 250 law firms to successfully navigate e-discovery for litigation, government investigations and other legal challenges.
About the Digital WarRoom E-Discovery Platform
The Digital WarRoom technology platform from Gallivan Gallivan & O'Melia is a robust e-discovery architecture designed to support fast and efficient ESI processing, content analysis, review, marking and production of email and documents in response to litigation, investigations, M&A Transactions, and other legal challenges. The Digital WarRoom products are offered in three configurations:

Digital WarRoom Pro, the first PC based product for e-discovery, allowing an individually licensed user to conduct complete e-discovery on up to a million documents;
Digital WarRoom Server, a pre-configured appliance that allows corporate IT, in-house legal, or law firm e-discovery practitioners to manage e-discovery case data and review;
Digital WarRoom Remote full service e-discovery hosted by GGO, ideal for complex matters and large, geographically distributed review teams.
About Gallivan Gallivan & O'Melia
Since its inception in 2002, GGO (Gallivan Gallivan & O'Melia LLC) has successfully completed over 2,000 complex e-discovery matters, including over 250 matters since 2009 for which the company processed and hosted 1,300 terabytes of electronic documents. GGO offers the Digital WarRoom® software and consulting services spanning the entire e-discovery lifecycle from capture through processing, review, and production. Customized services include M&A target data preservation and internal data mining and investigations. Headquartered in Seattle, GGO offices are located in New York, Mountain View, San Francisco, Dallas, Los Angeles, and serves all metropolitan markets in North America. Leading global corporations, Fortune 1000 companies, Am Law 100 law firms, and government agencies, including the Library of Congress, rely on GGO for robust technology and personalized service. To learn more about GGO, visit http://www.digitalwarroom.com
###