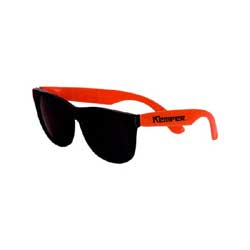 4AllPromos is grateful to be in a position to help the public protect themselves from the harmful rays of the sun with numerous products all year round.
Centerbrook, CT (PRWEB) May 24, 2011
One in five Americans will develop some form of skin cancer in their lifetime. May is Skin Cancer Awareness Month and summer is just around the corner so before stepping outside consider the things sun worshipers can do to say protected from the scorching summer sun. Summer promotions are big business and 4AllPromos, a promotional products company in Essex, Ct, knows how important it is to stay protected from harmful UV and UB rays during the summer. That is why they offer an assortment of practical and stylish hats, sunglasses and sunscreen and other summer gear to keep you safe all summer long.
Skin cancer is among one of the most common forms of cancer in the United States and it affects more than two million people every year. However, skin cancer is avoidable with proper daily precautions. Hats, sunglasses and sunscreen all help protect the body from the harsh summer sun.
President of 4AllPromos Cosmo Corigliano knows all about how important it is to be protected from the sun, "Having been affected by skin cancer, I am now more careful than ever about being protected in the sun and 4AllPromos is grateful to be in the position to help the public protect themselves with numerous products all year round."
Caps are great all year round but in the summer they can help shade your eyes and cover your scalp from the summer heat. The scalp is one of the most overlooked areas during self exams. Many skin cancers are found beneath one's hair. As a precaution, always bring a cap with you if you are spending an extended amount of time outside like at a baseball game, picnic and on the beach. Tightly woven fabric or canvas hats works best for sun protection. Straw hats can still expose the top of your head to the sun. Also, darker hats provide more UV protection. Buckets hats provide the most protections because they have a brim around the entire hat. If you wear a baseball cap be sure to protect your ears and neck by lathering on the sunscreen or by trying to stay in the shade.To keep your head cool but your face and eyes out of the sun try a visor, although, again be sure to wear sunscreen on the top of your head, in your part and on your ears and neck. Hats are great promotional products at sporting events, outdoor theme and water parks, beach stands and tourist shops.
Even sunglasses help protect from the sun, just like the skin, eyes too are sensitive to UV and UB rays emitted by the summer sun. Ultraviolet rays from the sun have been linked to the development of cataracts and age-related macular degeneration. Sunglasses help protect the eyes from these kind of environmental risks. Shades also help protect the sensitive skin around the eyes from wrinkles and premature aging. Squinting can cause headaches. Hand out fun and trendy sunglasses at your next outdoor concert, festival or fair.
Perhaps the most important ingredient to fun in the sun is sunscreen. Never leave home without this product in the summer months. Even if you aren't sunning yourself all day you should be protected with at least an SPF15 at all times to avoid UV and UB damage. It is also important to regularly reapply sunscreen every couple of hours or after taking a swim. Don't forget that your lips need protection from the sun too. Lip balm can provide SPF protection as well and they come in fun flavors and tubes and make great giveaways.
Let 4AllPromos provide a fun and safe summer. Check out an assortment of outdoor accessories while you are browsing for hats, sunglasses and sunscreen for your summertime adventure. Don't be a statistic, protect yourself from the sun and avoid harmful UV and UB damage. Promotional products are a great way to spread the word about sun safety. For more information about sun safety visit http://www.skincancer.org While everyone needs some sun it's best to get moderate exposure and always use protective gear and sunscreen. Have a safe summer!
###