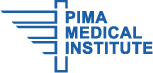 Houston, Texas (PRWEB) May 18, 2011
WHAT:
To celebrate the new campus location in Houston's Memorial City, Pima Medical Institute will be hosting a public open house and ribbon cutting ceremony.
The public is invited to visit the Houston campus and connect with current students, enjoy food and beverages, speak with campus representatives and participate in classroom demonstrations that are designed to highlight an example of what students learn in their programs.
Pima Medical Institute was invited into Houston by Memorial Hermann to take over the hospital's radiology technology school, which had been a leader in radiology education in Houston since 1961. In 2008, Pima Medical Institute and Memorial Hermann entered into a clinical affiliation and in 2009, Pima Medical Institute accepted its first class of radiologic technology students.
The school's new location just off the Katy Freeway near Gessner is a 43,200-square-foot facility that is designed to promote learning, featuring state-of-the-art medical equipment, dedicated computer labs, a simulation lab and 22 classrooms, with room to grow.
Currently, Pima Medical Institute offers dental assistant, diagnostic medical sonography, medical assistant, pharmacy technician, veterinary assistant certificate programs and an associate degree program in radiography.
One of the leading medical career training schools in the western United States, Pima Medical Institute helps prepare students for positions in a variety of disciplines within the health care field. Pima Medical Institute has 13 campuses in seven states.
WHERE:
Pima Medical Institute, Houston Memorial City Campus
10201 Katy Freeway
Houston, Texas 77024
WHEN:
Friday, May 20, 2011
Open house: 9 a.m. - 1 p.m.
Ribbon-cutting ceremony: 10 a.m.
MEDIA OPPS:
Below is a sample of interview opportunities and visuals available:

Speak with Houston campus director Philip Heine about the new location and the benefit to students and the community.
Capture open house guests touring the new state-of-the-art classrooms and labs.
See guests participate in classroom demonstrations such as blood pressure and glucose checks.
Speak with Pima's CEO, Dick Luebke Jr., and president, Mark Luebke, about the history of Pima, its presence in Houston and future plans.
RSVP:
To RSVP for the event, please call 1-888-442-5998.
Media: to RSVP and to secure interviews, please contact Beth Glick.
###