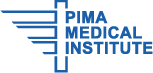 Seattle, WA (PRWEB) May 19, 2011
Pima Medical Institute, a leading private medical career college, today announced the offering of its latest program at the Seattle campus: the Mortuary Science program. This associate degree program is a first for Pima Medical Institute and offers a variety of course subjects designed to train students for positions as funeral directors and embalmers.
"Pima Medical Institute's Seattle campus is pleased to be the first to offer the Mortuary Science associate degree program," said Carey Hochman, campus director. "This new program will continue Pima Medical Institute's nearly 40-year tradition of offering quality health care education that prepares students for careers in their chosen field."
Students who are accepted into the Mortuary Science program at Pima Medical Institute will gain the skills needed to become a compassionate, ethical funeral professional. Courses will cover topics such as microbiology, pathology, embalming, restorative art, funeral direction, management, law and the psychology of grief.
"Pima Medical Institute develops programs that address the needs of the community," said Hochman. "According the U.S. Bureau of Labor Statistics, the demand for funeral professionals is high, with employment expected to increase by 12 percent through 2018. In fact, funeral directors who also embalm, which is the basis of our Mortuary Science program, will find the best job opportunities."
As with all programs offered at Pima Medical Institute, students will participate in externships, providing them with an opportunity to put what they learned in the classroom in to practice under the guidance and supervision of established funeral directors and embalmers.
"Being able to practice the skills and techniques they learn in the classroom before they even graduate gives students the self-confidence they need and experience required to set them apart from their peers when searching for jobs," said Hochman. "These externships also give our students a great opportunity to network with and learn from respected professionals in the field."
About Pima Medical Institute
Established in Tucson in 1972, Pima Medical Institute (PMI) is one of the premier medical career colleges in the western United States. PMI is a private, family-owned, accredited school dedicated to providing students with a well-rounded education that offers theoretical classroom studies coupled with real world training on-site at medical facilities. Pima offers a wide range of certification and associate degree programs, such as medical assistant, radiography, veterinary assistant and pharmacy technician.
PMI operates a total of 13 campuses in seven western states, with locations in Albuquerque; Tucson and Mesa, Ariz.; Denver and Colorado Springs, Colo.; Seattle and Renton, Wash.; Las Vegas; Houston; and Chula Vista, Calif. For more information and a complete list of programs offered at each of our campuses, visit pmi.edu or call 1-888-442-5998.
# # #