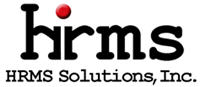 With the intuitive user interface of Sage Abra, we can access our data in multiple ways. It adapts to our needs, with user defined fields that we can use to track information unique to our industry.
Washington, DC (PRWEB) May 18, 2011
HRMS Solutions, Inc. announces that Creare Inc., an engineering research and development firm, has selected Sage Abra HRMS® and Cyber Recruiter® to manage its workforce.
Creare is known for being on the cutting edge of technology and scientific development, and while many effective HR systems evolved over its 50 years of operation, the Creare management team sought an HR technology tool to mirror the company's reputation for engineering innovation.
HR administrator, Kelly Koloski, says "a centralized HR system such as the Sage Abra product provides the integration that supports our corporate growth and development. Such a system prepares us well as we move into our next 50 years."
After receiving initial recommendations from an outside consultant, the team at Creare focused its search on an HRIS solution that offers a single point-of-entry. One of the key components driving the selection was the ability to integrate with Deltek GCS Premier®, the firm's existing software for accounting, payroll, and project billing. "It was essential that our new HR software link seamlessly with Deltek," explains Jody Schubert, Human Resources Manager at Creare. "That was an especially critical determinant."
Schubert talked with HR colleagues who had positive experiences with Sage Abra, but ultimately, it was a presentation by HRMS Solutions, a Washington D.C.-based solution provider specializing in HR Technology solutions for small and mid-market businesses that sealed the deal.
Koloski appreciates the way HRMS Solutions personalized Sage Abra to meet Creare's needs. "With the intuitive user interface of Sage Abra, we can access our data in multiple ways. It adapts to our needs, with user defined fields that we can use to track information unique to our industry," she says.
Koloski and Schubert noticed a significant time savings by deploying the benefit open enrollment functionality in Sage Abra to employees. "Previously, I manually entered everyone's insurance elections into a spreadsheet, created a merge document to print benefit statements, and then reentered all of the information into the payroll system," describes Koloski. "Now, employees complete an online form, and I simply upload the data. I can easily print benefits statements and then transfer the data to accounting and the payroll system. It's a much more efficient and streamlined system and a great time saver."
Creare depends on its highly-skilled engineers and staff members to provide the technical research and development their clients demand. By implementing Cyber Recruiter, a web-based recruiting and candidate self-service solution, the Creare recruitment process now has the advantage of the most current applicant tracking and recruiting system. Cyber Recruiter is very professional for the HR staff, the applicant and the company.
Creare depended on the expertise and experience of the staff at HRMS Solutions to centralize their employee data for recruitment, HR, payroll, and accounting purposes. Schubert has been impressed by their willingness to adapt the software to Creare's specific needs. "I'm very impressed by their product knowledge, their appreciation of how our systems work and their flexibility in trying to merge the two for best outcomes."
"The whole team has been very supportive," says Koloski. "We have been fortunate to work with some very capable consultants. "Overall, there's a greater sense of professionalism for the HR department and for Creare," concludes Schubert. "When we train new personnel or manage an audit, or complete our daily work, we are very pleased to have a state-of-the art system that instills confidence and matches our company's reputation as a cutting edge technology firm. We have met our goals."
About HRMS Solutions, Inc.
HRMS Solutions is a national provider of workforce management solutions. The broad portfolio of HR technology offerings delivered by HRMS includes HRIS, Recruiting and Talent Management, Payroll and Time & Attendance for small to mid-market businesses with 50 to 5,000 employees. It is HRMS' mission to serve as a trusted advisor to our prospects and clients to meet their human capital challenges with objectivity, credibility and integrity. HRMS currently works with more than 400 companies throughout the globe and across a wide variety of industries including architectural, engineering and environmental firms, federal contractors, not-for-profit organizations, healthcare, legal firms and financial institutions.
About Creare, Inc.
Creare, Inc. is privately held engineering research and development firm located in Hanover, New Hampshire. Founded in 1961 to allow innovative engineers the freedom to expand the boundaries of their engineering disciplines, Creare continues the tradition of innovation and exploration today. Since its inception, Creare has provided engineering research, development, and consulting services to an international customer base. Core areas of expertise include fluid dynamics and heat transfer, cryogenics, robotics, data systems, advanced materials, control systems, and aerospace and biomedical engineering. A freedom from traditional industrial bounds made possible by their strength in a synergistic set of disciplines powered by the talents of a senior management team.
###