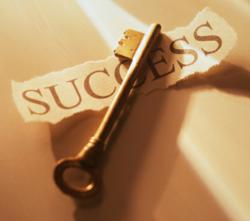 All of our customers have come to our company for understanding and guidance of how Agile can benefit their bottom line.
(PRWEB) May 24, 2011
Avenue Code, an Agile Software Development Company, has mastered the answer to the question; how can Agile methodology improve my business? The answer is simple. Agile Methodology empowers organizations to be more efficient while developing software. This approach to project management will allow businesses to assess the direction of the project throughout the development lifecycle. Although this is not a new concept; it is however becoming more mainstream and a standard for companies who want to keep up with technology. Avenue Code provides the ideal solution for companies who require a customized platform of software development.
Agile Methodology provides development and support such as resource planning, project management and time tracking that teams can use as needed. Agile methodology therefore allows companies to create a well-balanced software development process that supports their unique needs. "All of our customers have come to our company for understanding and guidance of how Agile can benefit their bottom line. Research clearly indicates that Agile has moved into the mainstream of software development and businesses are realizing that they need to be a part of the movement" said Zeo Solomon, Avenue Code's CEO and (Chief Scrum Master).
Significant improvement in the software development process is realized through years of successful experience and success by Avenue Code. Consultants applying the Agile Methodology consist of award-winning tools and proven processes for improved software development. Agile can befit a business and create greater revenue by performing the following steps:
DESIGN & DEVELOP: A comprehensive development platform that facilitates the Agile method with built in support for milestones, sprints, user story development and backlog management. This allows for software to be custom designed for an individual company's needs.
TEST & DEPLOY: Agile planning and resource management tool that provides companies to launch their software and see where they need to make improvements. The Agile methodology also structured testing and software deployment to provide a baseline to track changes.
SOLUTIONS: A powerful knowledge management system is created at this stage. The software has been tested, the user stories are created and it is individualized for that project.
Research has shown how powerful and successful Agile has been for businesses. Avenue Code specializes in using this methodology to create revenue, add value and create efficiency for companies looking to develop software.
About Avenue Code:
Avenue Code is a full service information technology consulting and development organization that specializes in Agile Methodology and beyond. With a breadth of experience in Ecommerce, distributed and offshore development and management consulting, Avenue Code has the expertise for targeted solutions. Our solutions help our clients build sustainable success.
###