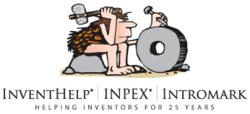 Pittsburgh, PA (PRWEB) May 20, 2011
InventHelp®, America's largest inventor service company, announces that one of its clients, an inventor from New York, has designed a vehicle accessory that would enable drivers to start their engines automatically while beyond the range of a typical starter. This invention is patented.
The "JC Easy Start" system would operate on a timer which would be installed in a vehicle. This feature would provide a more convenient way for owners to start cooling or warming their vehicle's interior. The easy to use accessory would improve comfort, particularly in hot or cold weather.
The JC Easy Start would consist of an automatic starter with a control panel and an illuminated liquid crystal display that would feature a clock. The start would be wired to the ignition, and could be mounted on or near the dashboard. A user would set the clock to start the engine at a particular time via the control panel. The engine would shut off automatically if the owner does not arrive within 10 minutes and put the key into the ignition. The system would also start the engine multiple times throughout the day. As an option, the starter could be installed on a visor. Additionally, the timer could also be adapted to existing car starters. The JC Easy Start could be producible as a factory-installed accessory, or as an after-market device.
InventHelp® is attempting to submit the invention to companies for review. If substantial interest is expressed, the company will attempt to negotiate for a sale or royalties for the inventor. For more information, telephone Dept. 07-LGI-303 at (800) 851-6030.