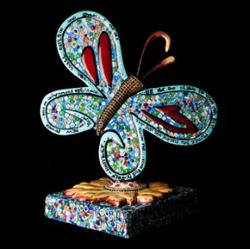 "We are very pleased that we were able to surpass our total from last year and to help one of our favorite charities, Friends of Wings," said Jerry Frost, president of Midwest Mortgage Capital
St. Louis, MO (PRWEB) May 18, 2011
Midwest Mortgage Capital, one of St. Louis's leading mortgage bankers, held their second annual golf tournament on Tuesday, May 3rd at the The Landings at Spirit Golf Club in Chesterfield, MO. The proceeds from the event will once again go to support the St. Louis charity, Friends of Wings. Over 150 Midwest Mortgage Capital employees, guests and celebrities including St Louis Blues hockey great Keith Tkachuk, former St. Louis Ram's player, Aeneas Williams and Fox Channel 2's sports director, Martin Kilcoyne, all took part in this wonderful event.
"We are very pleased that we were able to surpass our total from last year and to help one of our favorite charities, Friends of Wings," said Jerry Frost, president of Midwest Mortgage Capital. "The work that this organization does really touches our heart and we are thrilled to do our part to make a difference in our community."
Friends of Wings provides support for children and the families of children who have life threatening or life limiting conditions regardless of their ability to pay. Their hospice program utilizes age-specific activities designed to help children cope with their grief as well as remember their loved ones.
"The Friends of Wings are very grateful to have been selected as the beneficiaries of the Second Annual Midwest Mortgage Capital Golf Tournament," stated Joan Thompson, President of Friends of Wings. "The funds raised at this well-run and fun event will help the BJC Wings Hospice and Palliative Care Program serve more children and families in these very difficult times. We look forward to a long partnership with this extremely generous group!"
Martin Kilcoyne, Fox-2 Sports Director and radio host at 590 The Fan, said of the event: "It was great weather, a great charity and a great time! Midwest Mortgage Capital had the perfect trifecta for the golf outing." Kilcoyne concluded, "I'm confident everyone who attended will be back next year."
To learn more about Friends of Wings' programs and mission, please visit: http://www.friendsofwings.com.
Contact: 
Joan Thompson
President—Friends of Wings
(314) 374-8182
For more information regarding Midwest Mortgage Capital and to view videos from the golf tournament, please visit: http://www.midwestmortgagecapital.com
###