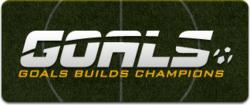 Orlando, FL (PRWEB) May 18, 2011
Central Florida startup, GOALS (Greater Orlando Athletic Leadership Services), is one the the newest owners of a skybox at the Citrus Bowl. As fans of Orlando City Soccer - and soccer in general - GOALS has cheered on its players every game of the season.
GOALS is a youth soccer development program and consulting company based in Orlando, FL. The primary focus of GOALS is to develop elite youth soccer clubs, coaches and players through strategic analysis and venue development. GOALS is dedicated to growing youth soccer clubs and its players.
GOALS handles all aspects of youth soccer development programs from inception to completion. Services range from broad club development utilizing age-appropriate curricula to specific player objectives and skill-building. GOALS services also include the ability to help with sales and marketing, developing venue partnerships, media consulting, and even club mergers.
In March of 2011, GOALS launched an online companion to their consulting business. Located at GOALSChampions.com, this resource allows a club on the rise to learn about all the services available to reach its highest potential. The service is not limited, however, to only clubs and club management. Ambitious coaches, players, and parents can also learn what it takes to become elite.
Created by Orlando website design company FliteHaus Creative Agency, this site was built on the Drupal platform. This allows GOALS administrators to keep the site current through frequent content updates. As services evolve and relevant news is available, GOALS site administrators keep information up-to-date.
FliteHaus is a creative branding company focused on elevating brand recognition for small- to medium-sized businesses. With a dedicated team of experts in print and web, FliteHaus is equipped to created graphically pleasing and functional websites and stunning print collateral.
# # #