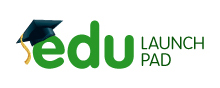 Summer is the time when students can really make themselves stand apart from their peers.
(PRWEB) May 25, 2011
Summer is nearly upon us, and students all across the country are searching for what they will do with June through August. Summer jobs and summer camps are practically tradition in the U.S., but they are not necessarily the best options for high school or college students. eduLaunchpad.com wants students to know there are choices students can make now that can improve their chances for success, or just leave them in the status quo with everyone else.
"Summer is the time when students can really make themselves stand apart from their peers," says Scott Anderson, President and Co-founder of eduLaunchpad.com. "Very often the experience that a student gains volunteering at a vet clinic or law firm is worth multiple times more than the few bucks an hour the student would make at the fast food joint on the corner," he adds. Mr. Anderson recommends that students should spend their summers engaging in employment, projects, or classes that are specific to pursuing their passions or career choices. If a student can get paid while doing so, then they are in the best possible position. But if the opportunity means volunteering or non-job activity, they should not pass it up lightly. If students are not sure what careers may interest them, the career videos at eduLaunchpad.com can help them explore a number of different career ideas quickly.
Suggestions for summer activities include:
Career oriented jobs: If you can get paid for them, then you have the best of both worlds; but volunteer if you have to. High school students should be checking out work related to their passions and possible career aspirations. College students should take it one step further and look for positions that will give them experience to make them stand out from their peers after graduation. A degree and experience will most often beat a degree alone.
College coursework: Summer school should not just be the time to make up for mistakes and lost ground. It should be the time when you have an opportunity to get ahead. Encourage high school students to take a college class or two, particularly if it is related to their area of interest. College students might have an opportunity to do field work or some other special class that may not otherwise be available to them.
Projects: Volunteer or community projects can be great opportunities if you match them to the students' long-term goals. Is your student interested in aeronautical engineering? The real world learning experience of assisting someone to build his or her own aircraft could be priceless.
The bottom line is stop looking at summer just as a time to pick up a few bucks or just hang out at the pool. This is the free time that students have been given to set themselves apart from the rest of the pack and make themselves more desirable to colleges and employers. And more desirability means better financial options.
http://www.eduLaunchpad.com is the most advanced college search engine on the Internet, and it's free. It helps students not only identify which colleges they may be interested in, but which colleges will likely be the most generous towards them, as well. Scott Anderson co-founded eduLaunchpad in 2009 and has over a decade of college financial consulting experience. Contact Scott for more information on preparing students and family finances for college.
# # #