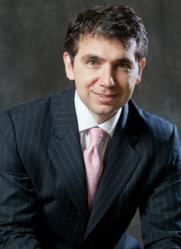 New York, NY (PRWEB) May 18, 2011
After appearing in many print and broadcast programs, it is only fittingly that top otolaryngologist and plastic surgeon specialist Dr. Ramtin Kassir make his way to being a guest on The Doctors TV show on CBS TV featuring his most challenging reconstructive and corrective surgery to date. The Doctors TV show interview featuring Dr. Kassir airs nationally on May 19, 2011.
Dr. Kassir is a leader in the field of cosmetic surgery and has had a strong impact on the practice and perception on cosmetic surgery of both nationally and internationally. He continues to be the sought-after media source expert to speak on a variety of topics including plastic surgery, technology, and healthcare to world news. Dr. Kassir has been featured nationally and internationally in print, online and broadcast media from radio to TV including Plastic Surgery Practice (PSP), More magazine, In Touch Weekly magazine, Star magazine, The New York Times, Bravo TV, FOX News TV to name a few.
Dr. Ramtin Kassir known for his surgery innovations and specialized techniques has cared for thousands of patients offering many services to his clients ranging from facelifts, ear surgery, facial liposuction, rhinoplasty, forehead lift, eyelid surgery, chin augmentation, lip augmentation, fat transfer, laser skin resurfacing, laser facial and leg vein therapy, laser tattoo removal to hair transplants. Dr. Kassir's clients include an A-list clientele from celebrities, reality TV starlets to influential tastemakers.
ABOUT DR. RAMTIN KASSIR
Ramtin Kassir, M.D., F.A.C.S., has been in private practice since 1997 and has extensive experience in the fields of facial plastic and cosmetic surgery, endoscopic surgery and laser surgery. Dr. Ramtin Kassir is double board certified by both the American Board of Facial Plastic and Reconstructive Surgery and the American Board of Otolaryngology and is a fellow of the American College of Surgeons. As a talented artist and sculptor, Dr. Kassir was chosen as "Surgeon of the World" for The Healers of the World Through Jesus Christ – a foundation that organizes medical missions in the Far East. Dr. Kassir has published many works in his area of expertise and is a national speaker nationally and abroad. Dr. Kassir has offices in New York and New Jersey. For more information, visit http://www.drkassir.com, Facebook or Twitter. For press interviews with Dr. Ramtin Kassir, please contact Tamara York of Tamara York Public Relations, email tamara(at)tamarayorkpr(dot)com.
# # #