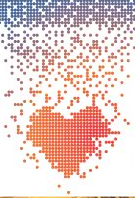 The program will highlight numerous hot topics and will include presentations from international and Israeli experts focusing on new therapies and research at various levels of development
Tel Aviv, Israel (PRWEB) May 20, 2011
This year, the ICI will be held on December 4-6, 2011 in the David InterContinental hotel in Tel-Aviv, Israel. The ICI is a continuation of the series of international conferences in interventional cardiology held in Israel since 1995.
The ICI meeting focuses on innovative technology and therapies. It covers all stages of the innovation process – from bench to patient bedside. "The program will highlight numerous hot topics and will include presentations from international and Israeli experts focusing on new therapies and research at various levels of development", say Course Directors Rafael Beyar and Chaim Lotan. These presentations will be accompanied by thematic live case presentations to present the impact of these technologies on current and future therapy, "with a special focus on the future of valvular interventions and the many innovations under investigation for treating cardiac valvular pathology using percutaneous techniques or combined surgical and interventional pathways", they add.
In addition to the presentations, the program will also include emerging technology sessions, industry-academia discussions and a review of the regulatory aspects of new devices. The ICI 2011 brings faculty members from USA, Italy, India, Germany, France, Greece and Poland and more, to take part in the sessions.
Tel Aviv – The City that Never Sleeps – offers a vibrant background for this meeting. It is the cultural, financial and commercial heart of Israel. A cosmopolitan center on the seafront, with fine sandy beaches, a marina, restaurants, pubs and culture on tap every day of the week. The architecture of the 1930s and 1940s still survives alongside the clean lines of the tall modern buildings.
Also included in the meeting is a Technology Parade and Academy of Innovation day:
The Technology Parade Sessions have been a tremendous success in previous meetings. Scientists, clinicians, companies and investors interested in the new technologies are attracted to these presentations. Various investors are expected to attend this meeting, finding it a valuable tool to develop and advance innovative ideas in the field of interventional cardiology.
The Academy of Innovation day will be dedicated to education and training about the process of biodesign innovations. Don't miss out on this wonderful opportunity to expand upon the unique skills needed in order to develop new biomedical technologies and take the critical first steps in invention, patenting, early prototyping and development of new concepts.
The ICI 2011 promises to be an exciting and fruitful meeting with a high scientific standard.
For more information please contact ICI Meeting secretariat, Dan Knassim, at secretariat(at)icimeeting(dot)com, or phone: 972-3- 5767739.
###