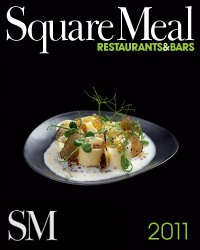 We're thrilled that the new website has already received so much positive feedback from readers and the restaurant community at large
(PRWEB UK) 20 May 2011
Square Meal, the independent resource for restaurant-goers and event planners, has launched a new-look website with a host of original features to enhance user experience and thus encourage bookings.
Delivered by Aardvark Media in partnership with site publisher Monomax, the new site is part of a redevelopment strategy to continue to position Square Meal as the UK's first port of call for the premium end of the restaurant and bar, venue and events bookings market.
Having established its brand and position as a popular source of content, Square Meal has since built a community interacting around its content both offline and online. With improved functionality, the new site marks the third incarnation of Square Meal's online strategy as it seeks to drive transactions via online bookings.
Central to the updated, more intuitive site is an improved search function with a sophisticated filtering tool to help guide customers to their ideal restaurant or venue.
Users can now pinpoint the information they want by simply entering any word or phrase to search the entire site, or use the new 'offer finder' to explore Square Meal's extensive offers database.
Key to Square Meal's evolved online strategy is the site's focus on customer conversion rates around bookings and event planning. Supporting the enhanced search facility, Aardvark Media has improved visual display and imagery to facilitate ease of bookings.
The original site was launched in 1998, and has since grown exponentially as features and social content have been added, such as the new Facebook and Twitter sharing tools.
Simon White, MD and Co-Founder, Square Meal, comments:
"We're thrilled that the new website has already received so much positive feedback from readers and the restaurant community at large. The more intelligent search, simpler booking process and enhanced layout were a natural progression for squaremeal.co.uk, and we're looking forward to more exciting changes to come."
Chris Johns, MD of Aardvark Media, says,
"The re-launched SquareMeal demonstrates a great online customer experience, already the statistics and social media comments are very positive, but this is just another step on the journey, there is still a great deal to do to provide a truly exceptional world-class customer experience, and we're delighted to share that vision with Monomax".
###