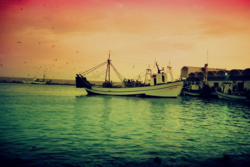 SpotVista was created to share the beauty and uniqueness of perspectives of the world, with the world.
Colorado Springs, Co. (PRWEB) May 19, 2011
When needing office photography to spruce up a reception area or beautiful prints for home decorating, interior designers, office personnel, and homeowners can go to spotvista.com. SpotVista, LLC announces the launch of their first photographic publication of world images available to the public at their new website.
Interior designers and anyone with the purchasing power can browse potential office art or home prints of bodies of water, animals, the Americas, Europe, and the Holy ground. Images are high quality, high resolution, and available in a variety of print sizes. The smallest print available is 12" x 24" and the largest being a wall print of 30" x 10." Canvas wraps are also available in 16" x 20" and 20" x 30".
These home and office pictures are colorful with glimpses of the world from a unique perspective. Bright pinks, blues, accenting grays, golden oranges are some of the beautiful hues found in office photography featured at spotvisita.com.
"Special people and special spaces require unique perspectives," states Danny Lisenbee, CEO of SpotVista, LLC.
Each office, each home is unique in its own way with differentiating services and products to the people that make up the organization. SpotVista, LLC wants to provide office art to fit each unique space with tone and color.
"SpotVista was created to share the beauty and uniqueness of perspectives of the world, with the world," continues Lisenbee.
When strong perceptions are involved in photography, the result is art. Photos can be used as office art or office pictures for reception areas, hallways, or private offices. SpotVista photographs are calming and inspirational. They capture the world in its pristine form.
Homeowners and interior designers can also purchase prints for the home as well.
SpotVista's photography is versatile. Since subjects are neutral in setting, they can be used with similar color combinations to fill a blank wall or add a pop of color needed for visual appeal.
SpotVista prints are affordable, starting at $20. Depending on how large the print, prices reach up to $210 plus taxes and shipping. To purchase prints or browse SpotVista's extensive collection, visit spotvista.com.
About SpotVista, LLC
Danny and Antonia Lisenbee founded SpotVista, LLC to provide beautiful office art and prints for home décor that is affordable for any budget. They spent the last 30 years traveling the world for both business and pleasure. Having been associated with the military on occasions, they've gained a myriad of perspectives related to both people and places that is visible in their photography.
###