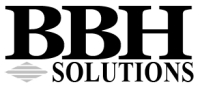 Would you rather pay $55.00 to $100.00 per square foot to house IT hardware or for additional business space such as cubicles or conference rooms?
New York, NY (PRWEB) May 23, 2011
Bruce Hoernecke, President and CEO of BBH Solutions, Inc. says that in today's surging commercial real estate market, business owners can reclaim valuable real estate by leveraging cloud computing and hosting services for their applications and data. Statements from the New York City integration firm's founder come as real estate experts are reporting that Manhattan office lease rates have increased and vacancy rates have dropped over the first quarter of 2011.
The term 'Cloud Computing' refers to technology applications that can be hosted in a remote data center and delivered to the end user on demand (as-a-Service) over an internet connection. In 'The Cloud', organizations can utilize a vendor's powerful servers and resources for some or all of their technology requirements. Applications such as email, office productivity suites, CRM, data storage, telephony, and video conferencing can be made available on a scalable, pay-per-user basis for office-based or mobile end users. Monthly billing rates vary based on number of users, features, and file storage size.
"The productivity benefits of cloud computing are well established at this point," says Mr. Hoernecke. "The Cloud offers secure and reliable access to your business information and applications from virtually any point on the globe via the internet. Companies that 'enter the cloud' also realize substantial savings on initial hardware investments because they can leverage their provider's existing infrastructure." Mr. Hoernecke founded BBH Solutions in 1989 as a turn-key systems integration firm to assist companies in bridging different systems that included various cabling requirements and the multiple technology protocols of the day. Under his leadership, BBH Solutions has become a leading New York area integrator of unified communications and converged networking solutions for the mid-market.
Mr. Hoernecke also says that an added value of cloud computing is a net gain in usable office space. "A typical one hundred person office could easily have a data center footprint of 500 square feet or more. With a cloud services arrangement, we could reduce the amount of space needed for IT infrastructure to one data rack with a router, switch, and cable patch panel."
"BBH Solutions has managed hundreds of technology relocation projects over the years, and we know how executives struggle with designating large parts of the office for a data center," says Mr. Hoernecke "Which leads to the question; would you rather pay $55.00 to $100.00 per square foot to house IT hardware or for additional business space such as cubicles or conference rooms?"
To help customers transition from a premise-based IT infrastructure to the cloud, BBH Solutions launched its "Cloud Integration Services" program earlier this year. The program includes secure, highly available cloud hosting of business applications such as Microsoft Exchange and Microsoft Office, Cisco Voice-over-IP and Unified Communications, and videoconferencing. In addition, their staff will conduct a full technology needs assessment, write a project plan, and provide services for a seamless migration to The Cloud.
About BBH Solutions, Inc. – Manhattan-based BBH Solutions, Inc. provides technology services with a focus on the converged network and unified communications. BBH Solutions is certified by Microsoft as a Silver Server Platform Partner. They are an APC Gold Partner, and a member of the BlackBerry® Alliance Program. BBH Solutions is certified by Cisco Systems in Advanced Unified Communications and Advanced Wireless LAN. Their Cable Infrastructure Group is certified by all major cable and connectivity manufacturers. A leader in providing customized network maintenance plans with their BBHWorks program, BBH Solutions offers services including on-site visits, remote monitoring, business continuity planning, disaster recovery, offsite back up, and strategic IT planning. In 2011, BBH Solutions launched its cloud services and integration program. The company opened a second office on Long Island in 2006. BBH Solutions is an Inc. 5000 Honoree for 2008, 2009, and 2010. For more information about BBH Solutions, Inc., go to http://www.bbhinc.com.
###