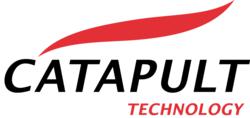 The contract expands our Security & Information Assurance work and builds upon current work with the DoD.
Bethesda, MD (PRWEB) May 18, 2011
Catapult Technology, a leading Information Technology (IT) contractor to the federal government, will provide a range of Security & Information Assurance services for the Department of Defense Education Activity (DoDEA) under a three-year, $4 million contract focused on IT security. Specific projects include protecting infrastructure and IT security, detecting and responding to IT threats, and upgrading certifications and accreditations. Catapult is the prime contractor.
Catapult will direct subcontractors from Lockheed Martin, Inverness, and Excentium. Employees (FTEs) are assigned to DoDEA headquarters in Arlington, VA, and will be relocating under a BRAC move to the new Fort Belvoir annex building at the Mark Center in Alexandria, VA.
"Through this contract win, Catapult continues to enhance its solid relationship with the Defense community," said John Scarcella, Senior Vice President, Enterprise Systems. "The contract expands our Security & Information Assurance work and builds upon current work with the DoD."
One of those existing contracts is with the Domestic Dependent Elementary and Secondary Schools (DDESS), which is one of three administrative areas of DoDEA. Catapult won the $2.3 million DDESS contract in 2008, providing help desk support including hardware and software installation and local area network (LAN) services. Catapult also provides Altiris system implementation and maintenance support under an existing contract with DoDEA awarded in 2010.
The contract' base year is valued at $1.3 million, with two option years.
DoDEA plans, directs, coordinates, and manages pre-kindergarten through 12th grade education programs for the Department of Defense (DoD) dependents who would otherwise not have access to a high-quality, public education. DoDEA operates 194 schools in 14 districts located in 12 foreign countries, seven states, Guam, and Puerto Rico. All schools within DoDEA are fully accredited by U.S. accreditation agencies. Approximately 8,700 educators serve more than 86,000 DoDEA students.
About Catapult Technology
Catapult Technology is a leading Service Disabled Veteran Owned (SDVO) Information Technology contracting firm that provides a wide array of Technology and Management Solutions and Enterprise Systems to the federal government. Catapult is focused on quality service delivery and has been independently certified as a Software Engineering Institute (SEI) Capability Maturity Model Integration (CMMI) Level 3 company and is also ISO 20000:2005 and ISO 9001:2008 registered. Catapult was founded in 1996 and is headquartered in Bethesda, Maryland. Go to http://www.catapulttechnology.com for more information.
# # #