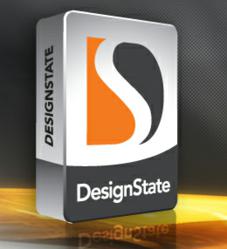 This could result in dramatic improvements when it comes to enhancing PLM systems, states Stephen Porter, CEO of Zero Wait-State.
Austin, TX (PRWEB) May 19, 2011
Zero Wait-State (see video) has launched a new online application store called the "Z-Store" that will feature automation applications that work with leading product lifecycle management (PLM) applications including Oracle's Agile PLM, PTC's Windchill and Dassault/SolidWorks' Enterprise PDM. The online store will also feature packaged services for these platforms. The store is now live at http://www.zerowait-state.com/store.
Zero Wait-State is also working with other PLM vendors including GoEngineer, a leading SolidWorks and Agile PLM reseller to feature applications from other companies and developers on the site. This site will be open to any developer who has useful automation applications for PLM and would like to market them to a broader audience. Customers will also have the opportunity to request automation applications which can then be offered as products on the site.
Historically, these types of applications have been delivered by PLM vendors and their partners as a service or custom written script. This approach has created support and implementation issues as companies tried to apply these scripts to their PLM systems. This new store will allow PLM partners, including Zero Wait-State to offer these applications as products, complete with documentation and support. This will minimize the maintenance required for these applications and give companies better control over their PLM systems.
"We realize this is a departure from the norm when it comes to delivering automation scripts for PLM systems but we think this could result in dramatic improvements when it comes to enhancing PLM systems, states Stephen Porter,CEO of Zero Wait-State. He continues, "By productizing these applications companies will have an easier time implementing and supporting add-on application which should encourage more development in this area."
About Zero Wait-State
Zero Wait-State delivers focused value in the Product Lifecycle Management solution space. We are the leading provider of Engineering Collaboration Solutions for Oracle's Agile PLM. We have successfully deployed PLM integration solutions at clients like Harris Corporation, John Deere, Paccar and Cisco. Zero Wait-State also has a long history of data migration success helping organizations move from legacy systems to new solutions with minimal disruptions. We leverage our DesignState platform to help companies connect different applications across the enterprise and move data from system to system. Zero Wait-State offers a complete solution for companies looking to optimize their product development process. To learn more go to http://www.zerowait-state.com.
# # #