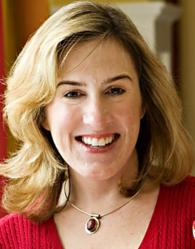 Incorporating your business makes it more credible when you're asking the bank or investors for a loan.
Madison, WI (PRWEB) May 19, 2011
Do you dream of spending your days carefree, lounging in the lap of luxury and counting your millions of dollars? Starting your own business could be the ticket to those future riches. May 20 is National Be a Millionaire Day, and BizFilings, a leader in online incorporation services, reminds all would-be entrepreneurs and future small business owners that making the right decision on that day could change your life.
Instead of celebrating by buying a lottery ticket or hitting the casino, consider turning your business idea into a business moneymaker. And the first important step in starting any successful operation is incorporating a business, which can give your startup more credibility, preserve assets through liability protections and lead to savings at tax time.
Starting your own business may be one of the surest pathways to becoming a millionaire. Although just 12 percent of U.S. households own businesses, business owners represent 37 percent of those listed in the highest 10 percent in terms of income, according to the Ewing Marion Kauffman Foundation. Households who own businesses have a median net worth of $497,000, compared to $42,000 for non-business owners.
One of BizFilings' best-known millionaire clients is Mark Zuckerberg. It's common knowledge that Zuckerberg, the creator of Facebook, started his company while still in college. He used BizFilings when incorporating his business, TheFacebook. Since then, his success has been off the charts, with Zuckerberg achieving billionaire status in a short amount of time.
Surely, you need to spend money to make money. If the only thing standing between you and being a millionaire is the capital to get your business started, you may be eligible for startup financing from banks or other sources. Getting a small business loan can be vital to helping launch your business. Use the resources from of the Small Business Administration (http://www.sba.gov) to find out about available loans near you.
"Starting a business often begins with securing financing," says Karen Kobelski, general manager of BizFilings. "Incorporating your business makes it more credible when you're asking the bank or investors for a loan, and adds a layer of asset protection to your business which is critical."
BizFilings has more than 500,000 satisfied entrepreneurs who have started their dream businesses. Incorporating businesses large and small, BizFilings' expertise gets entrepreneurs the help they need by making online incorporation easy, fast and affordable.
For more information on the important benefits of incorporation, visit the BizFilings Online Learning Center.
About BizFilings
BizFilings is a full-service, online incorporation service provider, offering small-business owners a fast, easy and economical way to form a corporation, limited liability company (LLC) or other business structure online or by phone. BizFilings also offers a full range of business filing and compliance products, including nationwide Registered Agent Service, helping keep businesses in compliance with state regulations. BizFilings is a part of Wolters Kluwer, http://www.wolterskluwer.com, a market-leading global information services company with annual revenues (2010) of €3.6 billion and approximately 19,000 people across Europe, North America, Asia Pacific and Latin America. Wolters Kluwer is headquartered in Alphen aan den Rijn, the Netherlands.
###