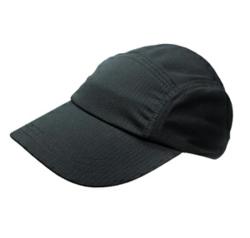 A 4HeadWear Hat may be the ideal gift idea for your dad if he is one of the 36 million men in the US that is bald or balding.
Louisville, KY (PRWEB) May 24, 2011
June 19th is Father's Day and picking out that special gift for dad is always a challenge. Here's an idea that may make your task a little easier if your dad is one of the 36 million men in the US that is bald or balding. - 4HeadWear BaldGuy Hats.
4HeadWear hats have been designed from the inside out for maximum comfort, moisture wicking properties, and to be machine washable thereby eliminating those nasty sweat stains. Steve Aronson, the founder and designer of 4HeadWear Hats, explained "as a bald guy myself I understand better than most traditional hats are uncomfortable. That's why we designed a hat specifically for bald and balding men. We have created simply the most comfortable hat you can wear."
There are numerous features that make 4HeadWear hats more comfortable. Aronson described just a few, "We searched the world for the perfect fabric and found we could make hats that are 33% lighter than traditional hats. Our fabrics are soft, offer UV protection, and are 100% machine washable. We eliminated annoying touch points such as embroidery over the forehead area and the heat conducting, metal button on top. The embroidery and metal buttons decrease moisture wicking capabilities. Our design increases moisture wicking five-fold over all the traditional hats on the market."
4HeadWear is offering a free "All Activity" when you buy any two hats for Father's Day. The coupon code is FDB2G1 and can be used anytime between now and June 19, 2011.
About 4HeadWear
Steve Aronson, bald for most of his life, is the founder 4HeadWear. Steve is an avid golfer, and realized the need for a better golf hat for bald men and men with receding hairlines. For more information visit 4HeadWear.com or Contact Steve Aronson at saronson(at)4headwear(dot)com.
###