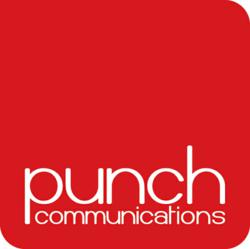 (PRWEB) May 19, 2011
Bing's expansion of social search will give those using the search engine an added dimension, but, according to Punch Communications, this also means influence will play a greater part in the decision making process and it will be beneficial for brands and social media agencies alike to engage with fans more than ever before.
With the latest development announced by Bing, the Microsoft owned search engine, Facebook users are now able to search products and services with the added benefit of seeing friends' recommendations or 'likes' appear alongside the results. To make use of this new tool on Bing, users have to be logged into Facebook at the same time, which allows the results to be presented after crawling through Facebook data. As the Bing Team blog explains, their mission is 'to help you make faster, more informed decisions'. This is similar to Google's social search which incorporates Facebook and Twitter feeds into its results, but does not show as much detail below the results.
This extends search into the social media model i.e. that people are influenced by what their friends say, think and recommend. Decisions can be more based on opinion and influence than available bare facts. Indeed Microsoft's own research revealed that 90 per cent of people actively seek advice from family and friends as part of the decision-making process.
Benedict Heath, account director at PR, social media and SEO agency, said: "As more emphasis is put on people's opinions, it is important for brands to consider their engagement strategy to boost fans and 'likes' as key way to gain influence. The more people 'like' brands, products or services, the more likely friends are to share and benefit the brand."
This development comes in the wake of Microsoft's acquisition of Skype demonstrating its desire to compete with Google.
Punch Communications is an integrated PR agency offering PR, Search and Social Media services, on a stand-alone or integrated basis. For further information, contact Benedict Heath at Tel. 01858 411600 benedict.heath(at)punchcomms(dot)com
###