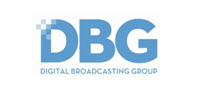 ASq® has been a groundbreaking new format and we support The Pool's approach to research-backed ad unit creation, along with the efforts of the industry, to evangelize ad units that create effective models of engagement
New York, NY (PRWEB) May 18, 2011
Digital Broadcasting Group (DBG; http://www.dbg.tv), the full-service digital content network specializing in the original production and distribution of branded video content across the Internet and other digital media, today announced that it will add The ASq® online video ad format to its growing family of ad unit offerings.
After years of research and extensive testing, The Pool process identified ASq® as the optimal online video ad model. ASq® is an ad unit designed to shake up the pre-roll standard by prompting viewers to choose between different advertisers before their content runs. DBG will leverage the unit, allowing advertisers to use their existing high-quality assets while producing significantly better results and driving key brand metrics. At the same time, consumers are empowered to be a part of the ad experience, giving them greater control of the content consumed.
"DBG embraces the proliferation of ad units that aid in the monetization of video inventory and increase engagement with advance overall user experience. " said DBG's Chief Product Officer Matthew Corbin. "ASq® has been a groundbreaking new format and we support The Pool's approach to research-backed ad unit creation, along with the efforts of the industry, to evangelize ad units that create effective models of engagement."
Among its other features, ASq® offers turnkey publisher integration and robust metrics, supplying advertisers and publishers with rich data for constant optimization. The ad format will be available across select sites on DBG's comScore top 10-rated digital network.
"Six months out, we have 26 advertisers running a total of 91 campaigns, generating 200 million impressions, said Tracey Scheppach, Co-Founder and Global Director of The Pool."Our research has shown that ASq® is an optimal model for advertisers, publishers and consumers, so we are thrilled that DBG has joined the growing ranks of ASq® certified publishers."
About Digital Broadcasting Group
Digital Broadcasting Group (DBG; http://www.dbg.tv) is a full-service digital content network specializing in the production and distribution of video content across the Internet and other digital media. A comScore rated top 10 video network comprised of close to 104 million monthly unique visitors, DBG distributes advertisers' pre-roll inventory as well as original web programming across the 2,600 sites and properties that are within the network. DBG's award winning in-house production team produces original programming that aligns with a brand's communication goals. DBG has recently developed web programming for such clients as Infiniti, Hewlett Packard, Ford, Sprint, Mars, the U.S. Air Force, Kimberly Clark, Unilever, and Coca-Cola. The company was founded in 2007 and has offices in New York, Chicago, Los Angeles, San Francisco and Dallas. DBG was launched in 2007 by online video advertising pioneer Chris Young, former VH1 producer Joseph Gomes, Emmy Award-winning producer Gregg Backer, and digital media veteran Rick Kleczkowski.
###