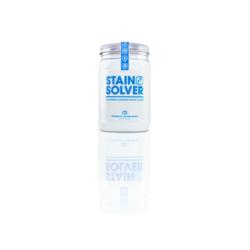 Concord, NH (PRWEB) May 18, 2011
In lieu of Memorial Day weekend and the upcoming summer season, nationally syndicated, award-winning newspaper columnist and home expert, Tim Carter, reveals how his powerful, organic cleaner, Stain Solver, can make the top summer cleaning challenges less stressful.
Amidst the whirlwind growth of Tim's syndicated, home-building column, another business venture was conceived. While Tim was conducting research for a deck-cleaning column, he discovered the power of what pure oxygen bleach can do. Nine months of testing later, Stain Solver was born. The difference between Stain Solver and other leading oxygen cleaners is that Stain Solver does not contain any additives, fillers, dyes, or toxins, just pure, active, dirt-busting ingredients. Stain Solver has the power of 10 cleaning products in one and can be utilized in every home, both inside and outside!
This all natural, organic cleaner takes care of the nitty gritty possessions people despise cleaning in preparation for summer, for example, a dust infested patio umbrella, or a beloved grill that is most likely swathed with remnants of last year's Memorial Day barbecue. Kid, pet and plant friendly, Stain Solver removes a glut of infamous and torment-inducing stains, including red wine, blueberry, beet juice, body oils and perspiration, carpet stains, grass stains, cooking grease, blood stains, mud, mildew, oil, pet accidents, carpet stains, algae and countless others.
Tim's top 12 summer dirty jobs that can all be expunged with Stain Solver include:

Cleaning out moldy, mildew-filled beach coolers
Restoring bug and mold-infested patio umbrellas
Safely cleaning patios and decks
Outdoor furniture cleaning and maintenance
Washing and renewing the siding of homes
Floor grout cleaning and restoration
Cleaning painted woodwork, cabinets and doors without ruining the finish
Cleaning stained and dirt-ridden car upholstery
Birdbath, bird feeder cleaning
Scrubbing and cleaning sordid bathroom floors and showers
Cleaning upholstered furniture inundated with food, pet and dirt stains
Cleaning and washing dingy window curtains and treatments
"There's an abundance of different cleaners out there," Tim explains. "People probably have a cleaning arsenal supplied with different products for each room in their home, but I'm a big advocate in keeping things simple and that's why Stain Solver is so great."
Jumpstart the summer on a clean foot and freshen up those beach coolers and grills with a product that won't leave any belongings smelling like bleach and chemicals. Stain Solver can be purchased at http://www.stainsolver.com starting at price of $14.97.
About Stain Solver
Stain Solver is a powerful, organic cleanser that harnesses the power of oxygen to remove stains and odors on a variety of surfaces. Founded by home improvement guru and syndicated "Ask The Builder" columnist Tim Carter, Stain Solver is dedicated to cleaning, restoring and saving possessions that people hold dear to their hearts. Stain Solver products are 100 percent made in the U.S.A. For more information and to purchase Stain Solver, visit http://www.stainsolver.com.
###