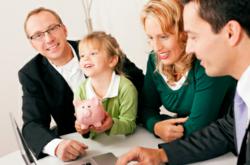 Rancho Cucamonga, CA (PRWEB) May 19, 2011
Logos Wealth Advisors announced today it has created a dramatically refreshed website dedicated to helping individuals preserve their wealth while seizing opportunities in the most rapid yet prudent manner in order to safely build upon that wealth.
While the site is rich with a full set of valuable financial planning, insurance, estate planning, tax and business entity management services and information, what distinguishes it from all others is its in-depth understanding of how to help individuals identify and achieve what they want most out of life.
"In order for anyone to expect certainty and continuous growth of their wealth along with complete protection of their hard-earned assets, they must take personal ownership of their financial future beginning with determining what is most important to them," said Paul Mata, Logos Wealth Advisors CEO and CFP® . "Only after a person learns enough about their own beliefs and their unique talents can a plan of action be crafted in alignment with their goals whereby those actions can expect to be consistently taken within our lifetime growth model framework".
Logos clients can now enjoy improved access and user-friendly features that display account information and financial services in a simple, straightforward format. With the site improvements, they will also enjoy exclusive access to advanced and highly intuitive investment tools that enable them to invest with confidence across a full range of financial options. Small to medium-sized business owners will find just the right partner to assist in strategic business formation and tax planning, and those planning for or are already in retirement can set up just the right plan for them.
Inspiring a commitment to continuous learning, the updated website also plans to serve as a Lifetime University with fresh, valuable information, a seasonal planning model, and enhanced online services including investment newsletters, podcasts, in-depth seminars, and live webinars. To explore everything Logos Wealth Advisors has to offer, please visit http://www.logoswealth.com.
About Logos Wealth Advisors
As a Registered Investment Advisor, Logos is a boutique Wealth Advisor that provides excellent and personalized customer support to its clients. With a proven service methodology that begins with establishing an in-depth understanding of each client's personal set of values and goals, Logos custom designs a lifetime wealth building model that seeks to mitigate risk while maximizing growth. Through an advisor to client ratio that is well above the industry standard, Logos offers personalized guidance, solid retirement planning experience, proprietary and potent research tools, and a Lifetime University for continuous education to keep their clients informed and achieving what they want most out of life…With Certainty.
Media contact information:
Impresse Marketing
James Aitchison, President
james(at)impresse(dot)us
Ph: 1 (714) 888-4252
###