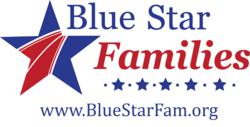 "This charitable gift will enhance the lives of hundreds of thousands of military families..."
Falls Church, VA (PRWEB) May 19, 2011
Blue Star Families received a $100,000 contribution from MetLife Foundation in support of the Blue Star Museums initiative. This generous grant establishes MetLife Foundation as the lead supporter of the Blue Star Museums program and a major supporter of Blue Star Families.
MetLife Foundation's gift will enable Blue Star Families, in partnership with the National Endowment for the Arts, to offer the successful program to the military community for a second consecutive year. In its inaugural year, an estimated 300,000 military family members took advantage of this inspiring summer opportunity. The program provides free admission to more than 1,300 participating museums across the country for active duty, National Guard and Reserve military family members from Memorial Day through Labor Day.
"Through their generous $100,000 contribution, MetLife Foundation becomes the lead supporter of the Blue Star Museum's outreach initiative and a conduit for increasing access to the arts for military families," said Kathy Roth-Douquet, Chairman of Blue Star Families. "This charitable gift will enhance the lives of hundreds of thousands of military families who will go to more than a thousand museums for free this summer under the Blue Star Museum program, and thus take advantage of the rich cultural heritage they defend and protect every day.  We are thrilled with the gift and grateful that MetLife Foundation values the opportunity to provide enrichment and support for our military families as much as we do."
The museum visits offer more than entertainment and educational experiences; they also provide a welcome respite from the constant stresses associated with military communities that have endured nearly 10 years of wartime deployments. MetLife Foundation's support of this program is a thank you to the military family members for their service and sacrifice.
"MetLife Foundation is committed to providing an arts experience to people of all ages across the country. We believe the arts play a vital role in bringing communities together," said Dennis White, MetLife Foundation president and CEO. "We are proud of the men and women who serve our nation and are pleased to support such a worthwhile program; opening doors to museums throughout the country this summer is a wonderful way to say 'thank you' to our military families for their support."
About Blue Star Families
Blue Star Families is a national, nonprofit network of military families from all ranks and services, including guard and Reserve, with a mission to support, connect and empower military families. In addition to morale and empowerment programs, Blue Star Families raises awareness of the challenges and strengths of military family life and works to make military life more sustainable. Membership includes military spouses, children and parents as well as service members, veterans and civilians. To learn more about Blue Star Families, visit http://www.bluestarfam.org.
About MetLife Foundation
MetLife Foundation was established by MetLife to carry on its long-standing tradition of corporate contributions and community involvement. Grants are made to support health, educational, civic, and cultural organizations and programs throughout the country. Recognizing the vital role the arts play in building communities and educating young people, MetLife Foundation contributes to the arts and culture by focusing on increasing opportunities for young people, reaching broader audiences through inclusive programming and making arts more accessible for all people. For more information about the Foundation, visit http://www.metlife.org.
###