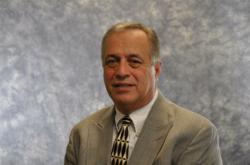 Saginaw, MI (PRWEB) May 20, 2011
Duro-Last® Roofing, Inc., is pleased to announce the hiring of James R. Townsend as Product Manager for EXCEPTIONAL® Metals, a division of Duro-Last. In this newly-created position, Jim will be responsible for representing EXCEPTIONAL Metals' entire product portfolio, including metal edge and other roof details, and the recently-introduced standing seam metal line. He will work with Duro-Last's independent sales representatives and authorized roofing contractors to position EXCEPTIONAL Metals products with end-user customers, including corporate accounts.
Jim has extensive experience in standing seam metal roofing, marketing, and engineering design. Prior to joining Duro-Last, he spent 20 years on the manufacturing side of engineered standing seam metal roofing. Previously, he was Principal of The Peer Group, Inc. a consulting agency focused on forensic evaluation of roofing system failures. He is a member of the Roof Consultants Institute, The Construction Specifications Institute and the National Roofing Contractors Association. He is a professional speaker for the American Institute of Architects, the Construction Specification Institute, and the Association of Professional Engineers.
Jim will work from his office in Atlanta, Georgia.
With corporate headquarters and a manufacturing facility in Saginaw, Michigan, and other locations in Grants Pass, Oregon; Jackson, Mississippi; and Sigourney, Iowa, Duro-Last Roofing, Inc. is the manufacturer of the "World's Best Roof"®. Since 1978, Duro-Last has produced a custom-fabricated, thermoplastic single-ply roofing system that is ideal for any flat or low-sloped commercial or industrial building. Energy-efficient and extremely durable, the Duro-Last roofing system is also leak-proof, virtually maintenance-free and resistant to chemicals, fire, punctures, and high winds. In addition to the Duro-Last roofing system, the company's brands include the Duro-Last Cool Zone®, the Duro-Shield® metal retrofit, Duro-Last Designer Series roofing systems, and the Duro-Last Fleeceback™ System. For more information, contact Fred Sitter at 800-248-0280 or visit http://www.duro-last.com.
# # #