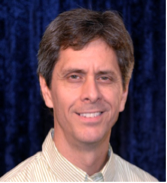 Grace has deployed the SaaS-based EnterpriseTrack™ system from Instantis and is starting to see EPPM benefits relating to system consolidation, organization-level reporting and cross-initiative resource utilization.
Santa Clara, CA (PRWEB) May 19, 2011
In a recent cross-industry poll of project and portfolio management professionals and stakeholders, two-thirds indicated that they were either evaluating, implementing or have already deployed an enterprise project and portfolio management system (EPPM). EPPM refers to an integrated top-down approach to managing multiple project-intensive environments – such as IT PPM, new product development and business process improvement – using a single system. Benefits of this approach include the ability to improve corporate strategy alignment, program execution, resource utilization and TCO for the supporting technology. This contrasts with the traditional approach which relies on a combination of manual processes and desktop tools (e.g. Microsoft Excel and Project) and "best-in-breed" PPM applications for each project portfolio environment.
The poll was taken during a recent EPPM case study and best practice Webinar hosted by Santa Clara -based PPM solution provider, Instantis, entitled: "Enterprise Project Portfolio Management at Grace -- One System, Multiple Project Portfolio Environments." Nearly 100 participants representing every major vertical industry were asked: What statement best describes the status of Enterprise (multi-initiative) PPM at your company? The specific response results were as follows:

33%: Project-intensive groups are managed using separate systems
20%: Currently investigating/evaluating a single-system approach
27%: A strategy to consolidate PPM is underway
20%: We have already implemented a single EPPM platform
According to EPPM deployment leader at Grace and Webinar presenter, Jeff Martin, the goals of the EPPM deployment at Grace is to leverage a single platform for managing productivity management, new product development and merger integration projects and then expand the system footprint to include IT PMO. "We wanted greater visibility to project alignment with strategic initiatives, as well as better visibility to project activity and results to improve accountability," said Martin.
Grace has deployed the SaaS-based EnterpriseTrack™ EPPM system from Instantis and is starting to see benefits relating to system consolidation such as simplified system administration and organization-level reporting, as well as cross-initiative resource utilization. "This approach has also dictated that we develop a common language and set of definitions for communicating across project-intensive environments enterprise-wide," said Martin. This should contribute to improving our project and program execution moving forward."
"Organizations want to deliver strategic products, programs and services to external and internal customers and projects are just a means to that end," said Wayne Caccamo, VP of Marketing at Instantis. "More and more companies are realizing that their current project silos and islands of PPM automation are not going to get them there and they need to take a more tops-down and outcome-focused approach to PPM." According to Caccamo, most of the traditional PPM software providers are focused exclusively on IT PPM and view non-IT environments as disparate market segments. "If you want to be successful with EPPM, you need to take a customer perspective which means that IT, product development, supply chain, and so on are integrated business functions and not market segments," said Caccamo." What is needed is a single EPPM system that can be configured to deliver a culturally acceptable solution for all project-intensive environments."
###