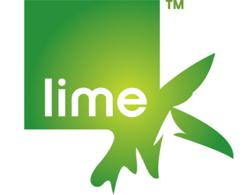 "When I think of Lime, I think inclusive, inspirational, dynamic and cutting-edge. You connect us to a huge population of experienced professionals and students whom we might not otherwise have been able to meet."
corporate partner
(PRWEB) May 19, 2011
Lime Connect Canada and its corporate partners BMO, IBM, PepsiCo, RBC and TD are hosting a recruitment event for experienced professionals with disabilities who are seeking career advancement on Wednesday, June 8, 2011 in downtown Toronto. Candidates for over fifty (50) current openings in consulting, HR, sales, financial advising/planning, software development, project management and more are currently being recruited.
Lime Connect Canada's partners have worked with the organization to integrate disability as a full component of their overall diversity strategy, and value the intellectual capital that is found in people with disabilities. Experienced professionals with disabilities with all backgrounds shouldn't miss this opportunity to network one-on-one and develop relationships with corporate execs and recruiters who are seeking to hire, and to potentially meet more privately at the event regarding current openings. We put talent first, and this is no "job fair."
And since one in five people globally has a disability, and 70% of non-campus disabilities are invisible - including ADD, dyslexia, depression, medical conditions and many others - all individuals with disabilities are encouraged to take advantage of this opportunity. Details include:
Date: Wednesday, June 8, 2011
Time: 6:00 - 8:00 pm
Format: Cocktail reception, brief partner remarks & potential one on one "interviews"
Dresss: Business casual
Location: Downtown Toronto
Opportunities: A wide variety of positions in finance, technology, human resources, consulting, marketing/sales, operations, management and more - see specific job descriptions on Lime Connect's web site (http://www.limeconnect.com)
Please note that space is limited because of the event format, and candidates are encouraged to apply early for optimum consideration.
For more information, and to apply via The Lime Network, candidates may visit http://www.limeconnect.com. The deadline for application submissions is midnight EST on Tuesday, May 31, 2011. Candidates with disabilities who are not a match for this particular opportunity are encouraged to register for The Lime Network - an exclusive resource for high potential students, and alumni, with disabilities and the broader, virtual program that prepares and connects candidates for career success regardless of their geographic location.
About Lime Connect:
Lime Connect is leading the way as the premier resource for top talent in the disability space by attracting, preparing and connecting highly accomplished individuals with disabilities for careers with the world's leading corporations. Our goal is to break stereotypes and lead all companies to realize the importance, and value, of employing people with disabilities at every level of education, talent and ability.
###