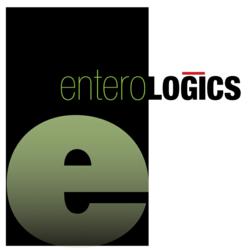 Saint Paul, MN (PRWEB) May 19, 2011
Enterologics, Inc., (ELGO.OB) announced today that it has teamed with Universal Stabilization Technologies, Inc., ("UST") to produce a new, shelf-stable pharmaceutical formulation of a probiotic that is based on UST's proprietary technology. Enterologics is funding the development program, in which UST will optimize a biopharmaceutical-grade probiotic dosage form with extended shelf-life and viability at ambient temperatures.
"UST's vitrification technology represents a significant advance for preserving the viability of probiotics in a convenient oral dosage form," said Enterologics' president, Bob Hoerr. "We believe that this proprietary, shelf-stable dosage form will enable us to meet a key goal in our commercialization program to develop probiotic products as approved biologic drugs for gastrointestinal diseases."
Victor Bronshtein, Ph.D., president and founder of UST, stated, "Based on our research, our proprietary dosage format should enable probiotics to meet ambient (from -20°C to + 37°C) temperature shelf-life standards for a pharmaceutical product. Probiotics that are proven thermostable will ensure the confidence of patients and prescribing physicians that a product provides the number of live probiotic bacteria listed on the label, not merely at the time of manufacture, but at the time of use. Demonstrated probiotic potency at the time of use is critical for defining an accurate therapeutic dose for targeted diseases. This is not the case for many probiotic products now marketed through consumer channels."
In January, UST granted Enterologics a right of first refusal for 16 months to enter into a definitive, exclusive, royalty-bearing, worldwide license agreement for UST's intellectual property in the field of preservation or stabilization of Escherichia coli ("E. coli") probiotic bacteria. As planned, Enterologics has initiated funding for a development project to show that UST's stabilization technology can produce a thermostable, commercially viable formulation of an E. coli probiotic that satisfies the Company's specifications.
About Enterologics
Enterologics, Inc. (OTCBB: ELGO.OB) is a biotechnology company that is developing probiotics as biologic drugs for specific gastrointestinal disease indications. Probiotics are live microorganisms, in most cases, bacteria, that are similar to or derived from beneficial microorganisms that are found in the human gut (e.g. for more information see Introduction to Probiotics). They are also called "friendly bacteria" or "good bacteria." Enterologics intends to in-license and develop unique probiotic strains for specific medical conditions, obtain regulatory approval and market these probiotics products as FDA-approved prescription drugs for specific label indications. Key elements in Enterologics' probiotic development program include genomic sequencing, rigorous safety evaluation, manufacturing in a final dosage form to ensure potency, and demonstrating efficacy by testing in clinical trials. More details about Enterologics' business focus are available at http://www.enterologics.com.
About Universal Stabilization Technologies
Universal Stabilization Technologies, Inc. ("UST") is a privately-held service and product development company based in San Diego, CA. UST's mission is long-term stabilization (preservation) at high ambient temperatures of vaccines and other biopharmaceuticals, probiotics, blood and other cells or cellular components. UST's novel industrial-scale Preservation by Vaporization (PBV) process technology makes it possible to achieve higher yields after drying and better stability during storage at ambient or even higher temperatures (including 37˚C or higher) than is currently possible with conventional techniques such as freeze drying or spray drying. The PBV process has been successfully applied to make thermostable formulations of a wide range of biologics, including probiotic bacteria, live attenuated vaccines for human and animal markets, blood plasma and other blood components. The process is scalable for batch or continuous load operations.
About Probiotics
Probiotics are live microorganisms (in most cases, bacteria) that are similar to or derived from beneficial microorganisms found in the human gut. They are also called "friendly bacteria" or "good bacteria." Most probiotics are bacteria similar to those naturally found in people's guts, especially in those of breastfed infants (who have natural protection against many diseases). Most often, the bacteria come from two groups, Lactobacillus or Bifidobacterium. Within each group, there are different species (for example, Lactobacillus acidophilus and Bifidobacterium bifidus), and within each species, different strains (or varieties). Other bacterial groups in which probiotic strains have been identified include Bacillus, E. coli, Enterococcus, and Streptococcus. Some probiotics, such as Saccharomyces boulardii, are yeasts rather than bacteria.
Contact Information
For further information, contact ir(at)enterologics(dot)com or visit http://www.enterologics.com.
Key Words
Biotechnology, live biotherapeutics, biologics, probiotics, drug delivery, drug formulation
Forward-Looking Statement
Matters discussed in this release may constitute forward-looking statements. The U.S. Private Securities Litigation Reform Act of 1995 provides safe harbor protections for forward-looking statements in order to encourage companies to provide prospective information about their business. The Company desires to take advantage of the safe harbor provisions of the Private Securities Litigation Reform Act of 1995 and is including this cautionary statement in connection with this safe harbor legislation.
Forward-looking statements reflect our current views with respect to future events and financial performance and may include statements concerning plans, objectives, goals, strategies, future events or performance, and underlying assumptions and other statements, which are other than statements of historical facts. The words "believe," "intend," "anticipate," "estimate," "project," "forecast," "plan," "potential," "may," "should," "expect" and similar expressions identify forward-looking statements.
The forward-looking statements in this release are based upon various assumptions, many of which are based, in turn, upon further assumptions, including without limitation, management's examination of historical operating trends, data contained in our records and other data available from third parties. Although we believe that these assumptions were reasonable when made, because these assumptions are inherently subject to significant uncertainties and contingencies which are difficult or impossible to predict and are beyond our control, we cannot assure you that it will achieve or accomplish these expectations, beliefs or projections.
Important factors that, in our view, could cause actual results to differ materially from those discussed in the forward-looking statements include our ability to identify and in-license and the ability to adequately fund such targeted acquisitions. Risks and uncertainties are further described in reports filed by Enterologics, Inc with the U.S. Securities and Exchange Commission.
###