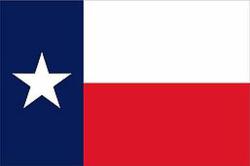 "There is no doubt that Tort Reform has been good for Texas' economy. But this bill is just a raft of half-baked and overreaching ideas. There are a couple of good ideas in here, but the grocery basket is overloaded and the eggs are broken."
Austin, TX (PRWEB) May 19, 2011
The Texas Legal Foundation, a prominent Conservative legal organization known for its support of the Hopwood anti-race-preferences litigation and litigation targeting illegal cash grants to illegal immigrants, has announced opposition to House Bill 274. This legislation, misleadingly nicknamed the "loser pays" bill, passed the Texas House of Representatives and was heard in the Senate State Affairs Committee on Monday, May 16th. During that committee hearing, Sen. Joan Huffman, the Senate sponsor of HB 274, announced that a committee substitute would be forthcoming.
Austin attorney David Rogers, a longtime conservative activist and President of the Texas Legal Foundation stated: "This phony 'loser pays bill' currently contains provisions that harm small business owners, working families, and homeowners. Perhaps the most egregious section of HB 274 appears in Article 6.05 of the bill, which removes the caps in the current "offer of settlement" rule in civil cases. This will result in situations where a plaintiff who wins a lawsuit would end up paying money to the loser."
Rogers added "HB 274 would also put a small landowner at a disadvantage in a contract dispute with a big corporation over royalties for their mineral rights, wind generation, and other contracts. One need look no further than the recent litigation against Shell Oil to see the potentially catastrophic effect that would have on Texas' small and medium-sized oil and gas producers. " Rogers said: "'Winner pays' rules like this one encourage irresponsibility by big business and their insurance companies and removes their incentive to offer a fair settlement."
Rogers said: "As currently written, this 'winner pays' legislation places unreasonable limits on access to the judicial system for everyday Texans and reduces the hard-won property rights of homeowners and land owners. That being said, there are also other parts of the bill we support. Specifically, Article 9 of HB 274 provides for key taxpayer protections for those who successfully challenge property appraisal values. We hope that these pro-taxpayer reforms will be included in any future version of this bill."
Those interested in learning more about HB 274 or to contact their State Senator about this bill can visit http://www.loserpaysbill.com.
Contact: David Rogers
512-923-6188
darogers(at)aol(dot)com
http://www.loserpaysbill.com
###