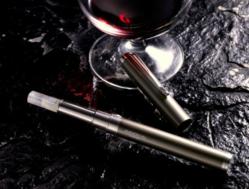 (PRWEB) May 20, 2011
INNOKIN's LEA, the new generation of electronic cigarettes, remedies the many defects of older electronic cigarettes.
Electronic cigarettes, the best smoking alternative to traditional cigarettes, have appeared in the U.S. market for a few years. However, some users do not think highly of their performance because of design flaws and lack of usability. The INNOKIN LEA has taken care of that.
Here's how:
A. In the old style electronic cigarettes, there was no battery power display. The LEA displays the battery capacity via the LED button. By clicking the button the LEA displays a color coded LED showing power capacity. This can be checked at any time before going out and enjoy your LEA all day long.
B. Safety is a key factor with the LEA. The old electronic cigarettes button would often misfire if the unit was placed in a pocket or purse and the button was accidentally pressed. The LEA solved this by utilizing an ON/OFF feature with the activation button. Click the power button three times to turn the LEA on for use, another three clicks turns the LEA off for safe storage and carrying in your pocket, purse, or hand. So simple, so safe.
C. Battery charging utilizes a universal Mini USB port and cable, avoiding the hassle of screwing on and off the threaded style chargers like the older generation electronic cigarettes.
D. Meanwhile, the cartridge of the LEA is a revolutionary new TANK system. With the new LEA tank cartridges, there's never any dry burning and overheating. The lack of cotton wadding inside the cartridge avoids any burnt taste from overuse of dry standard cartridges. The LEA offers the ability to see just how much liquid is in the tank cartridge, and refilling them is easy.
As if all the above advancements in design weren't good enough, don't forget another important feature, the battery. The LEA 650mAh battery is a hard working, long lasting rechargeable battery. The P/T (pass through) function allows you to smoke while it is charging, as long as there is a USB port available. By the way, the attractive appearance may also be a good reason why people choose LEA. Designed after an expensive ball point pen with the atomizer cap in place, the LEA is both stylish and just darn sexy.
INNOKIN's LEA Electronic Cigarette, taking part in the electronic cigarette revolution.
###