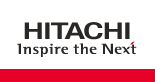 This is clear recognition of the brilliant client service we provide, and testimony to the hard work, diligence and first class service the whole team in Goring on Thames and Telford deliver to our clients
Telford, England (PRWEB) May 20, 2011
Hitachi Capital Invoice Finance is delighted to announce that they are proud winners of the prestigious award for Credit Today's Best Factor and Discounter of the year 2011. The event held on Thursday 12 May, was attended by 1500 of the industry's key players and Hitachi Capital beat off stiff competition from over 30 companies who entered the award.
Just four finalists were shortlisted; Hitachi Capital Invoice Finance, Bibby, Aldermore and HSBC. With the award being judged on criteria including excellent financial results, innovations, collections and credit management, high customer & client satisfaction and contribution to the cause of better business and credit practices externally, Hitachi Capital was delighted to be chosen as finalists alongside some of the biggest names in the finance industry.
Twelve judges voted Hitachi Capital Invoice Finance as the best in class for 'Factor and Discounter of 2011'. Comedian Lee Hurst and Anthony Avison, Chief Executive of Dancerace presented the award to Steve Smith, Managing Director of Hitachi Capital Invoice Finance, John Atkinson, Head of Commercial Business and David Willis, Senior Business Development Manager.
Steve Smith, Managing Director of Hitachi Capital Invoice Finance, said: "I'm delighted with the award, the first in the 19 year history of the business. This is clear recognition of the brilliant client service we provide, and testimony to the hard work, diligence and first class service the whole team in Goring on Thames and Telford deliver to our clients."
Contacts:
UK:
Laura Needham
Hitachi Capital Invoice Finance
+44-113-380-1053
Laura.needham(at)hitachicapital(dot)co(dot)uk
About Hitachi Capital Invoice Finance
http://www.hitachicapital.co.uk/factoring
Hitachi Capital Invoice Finance is a division of Hitachi Capital (UK) PLC, part of Hitachi Ltd, one of the world's largest and most respected groups. Based in Telford and Goring, it is one of the fastest growing companies in the industry; providing confidential invoice discounting and reputable and reliable invoice factoring for small to medium sized businesses. Hitachi Capital Invoice Finance was acquired from London Scottish Bank PLC in 2008 and is member of The Asset Based Finance Association (ABFA). T: 0800 1105 005.
# # #