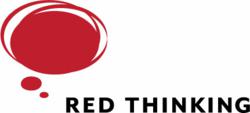 The Idea for Let's Help Kids came from my 6-year old daughter
Sterling, VA (PRWEB) May 19, 2011
Charity begins in the playroom is the message that Red Thinking owner and creative director Jen Sterling will be sharing June 2, 2011 at 6:00 p.m., as she takes the stage at Town Danceboutique, 2009 8th St NW, Washington, DC for the 7th Ignite DC event.
Ignite DC is part of a national movement that started on the West Coast in Seattle in 2006. Today over 100 cities host these fast paced events where 16 people have 5 minutes to share their personal and professional passions.
Sterling's 5-minute 20-slide presentation, Charity Begins in the Playroom, will share her experiences as the co-founder of Let's Help Kids, a foundation that she started with her then 6-year old daughter Rachel.
"The idea for Let's Help Kids came from my 6-year old daughter," says Sterling. "She and I were having a discussion, the type where the child teaches the parent that sometimes it's best to see the world through a child's eyes." Rachel wanted to know what could be done to help kids in need have more fun in their lives.
The two talked about how they could make a small but measurable difference in their community. From there the non-profit Let's Help Kids was born. "Starting this organization was like giving birth. There was a lot of planning, meeting with specialists, fretting over a name, and wondering what kind of life the organization would have."
Let's Help Kids was launched with great success and Sterling keeps her now 7 year-old daughter involved in making decisions and crafting the messages. "Making a difference, is simple," says Sterling. "So simple a 6-year old can do it." Sterling will be sharing her passion to the local DC community and hopes to inspire others to improve the lives of children through one act of kindness at a time.
About Red Thinking
Red Thinking has a mission and philosophy to offer companies true branding and design solutions that resonate in today's economy. Jen Sterling is a well-known business leader and high-energy volunteer. She is a graduate of Leadership Fairfax and enthusiastically serves on several boards in the Northern Virginia area such as the Fairfax County Parks Foundation and numerous small business advisory boards. Her community leadership positions include: Communications Chair for DC Chapter of the Entrepreneurs Organization, Chairman of the Board of Success in the City, past Chair of the Greater Reston Chamber of Commerce, past Chair of the Loudoun County Chamber of Commerce, and past Chair of the INC.spire incubator program.
For further information on Red Thinking, visit them online at http://www.redthinkingllc.com and connect with Jen on her Red Thoughts blog at http://www.redthoughts.com
###