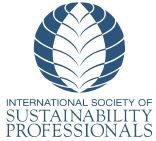 Life Cycle Assessment measures the environmental impact of a product through all stages of its life.
Portland, OR (PRWEB) May 19, 2011
The International Society of Sustainability Professionals (ISSP) is hosting a four-week on-line workshop that will introduce participants to the emerging science of life cycle assessment (LCA), which measures the environmental impacts of a product through all stages of its life, from cradle to grave. The interactive course will be taught by Tom Gloria, PhD, a leading authority on LCA with more than 19 years professional experience in sustainability management consulting and information technology engineering design. Classes will include an overview of LCA, LCA details including an example LCA study using a configured LCA Simulation Excel spreadsheet, advanced concepts in LCA and the practical aspects of completing an LCA study.
The workshop content is ideal for business managers who may need to hire a firm to do a detailed LCA and need to know enough about the process to effectively manage the project, and for sustainability professionals wondering if LCA would be a good consulting focus or are seeking an introduction to LCA before taking the deep dive into certification training. Classes will be offered Tuesday June 7, 14, 21, 28 @ 1 pm PT / 2pm MT/ 3pm CT / 4 PM ET.
$50 Early Bird discount for non-members before May 31. $75 discount for ISSP members until day of event. View the full workshop description here. Space is limited, so register now!
About Tom Gloria, PhD
Thomas P. Gloria, PhD is Managing Director of Industrial Ecology Consultants. His work encompasses product innovation; environmental life cycle assessment (LCA) and life cycle management (LCM); methods and policy implications regarding greenhouse gas emissions inventories; and energy efficiency feasibility analysis.
Dr. Gloria is a Life Cycle Assessment Certified Professional and member of the Executive Committee, Advisory Board, and Chair of the Technical Committee of the American Center for Life Cycle Assessment. Dr. Gloria is also the Chair of the Advisory Committee of US Life Cycle Inventory effort under the auspices of the US Department of Energy.
Tom has worked with several private & public sector clients conducting sustainability related work including: Armstrong World Industries, Avery Dennison, Barnhardt Manufacturing, Biogen, Cargill, C2C Holdings, Chevron, Church & Dwight (Arm & Hammer brand), Codelco, Comalco, Covidien, Duratel, EILEEN FISHER, Grow-Design, Herman Miller, Industrial Economics Inc., Interface, International Zinc Association, International Copper Association, International Council on Mining & Metals, Iron Ore Company of Canada, Kimball Furniture, Kraft Foods, ITW/Lock N' Pop, National Institute of Standards and Technology (NIST), Nike, Nestle Waters North America, Oregon Department of Environmental Quality, Organization for Economic Co-operation and Development (OECD), Rio Tinto, Sears Holdings Corporation, SC Johnson, Samsung, Silgan Containers, Timberland, and the U.S. EPA.
He holds a Ph.D. and M.S. in Civil and Environmental Engineering from Tufts University and a B.Sc. in Electrical and Computer Science Engineering from the University of Connecticut.
About ISSP
The International Society of Sustainability Professionals (ISSP) is the world's leading professional association for sustainability professionals. ISSP is a member-driven association committed to moving the profession of sustainability forward through building strong networks and communities of practice. Formed in 2007, ISSP boasts more than 500 members from every continent in the world. Members share resources and best practices, and professional development develop themselves professionally. Webinars, Webchats, on-line classes, special reports, resource directories, salary surveys, and a professional competency study are just a sampling of the rich content offered to members. For more information about ISSP, its offerings and the upcoming ISSP Conference, please visit sustainabilityprofessionals.org.
###