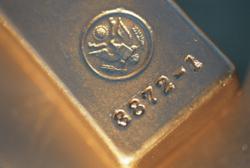 With the prices of gold and silver lower than they've been in months, we'll see many people breaking into the commodities market for the first time. -- Ed Martin, president of Hunter Wise Commodities, LLC
Las Vegas, NV (PRWEB) May 20, 2011
The news of terrorist Osama bin Laden's death on May 2 left the entire world rejoicing. Stock markets around the world experienced a boost, and newfound U.S. pride lead to a rising dollar.
Since the news, the dollar has generally maintained its upward trend, reaching its highest level in weeks on May 12. Concerns about sovereign debt issues weakening euro zone growth has strongly contributed to the dollar's current position.
The sudden strength of the dollar has caused precious metals markets -- which were recently on a string of all-time highs -- to dip.
Silver tumbled to a 10-week low as the dollar's rebound tarnished the demand for precious metals as an alternative asset. Silver for July delivery, the most active contract, is sliding by $2.02 to $33.49 an ounce on the Comex. Meanwhile, gold contracts for June delivery are down $13.30 to $1,488.1 an ounce – after surpassing $1,500 in April.
"We know this is simply a temporary blip in the radar for the precious metals," said Ed Martin, president of Hunter Wise Commodities LLC, a physical commodity wholesale dealer based in Las Vegas. "Bin Laden's death will not affect U.S. investment in the long term, and the precious metals will recover soon."
In fact, Hunter Wise Commodities says the time is right to purchase precious metals while prices are lower.
"With the prices of gold and silver lower than they've been in months, we'll see many people breaking into the commodities market for the first time," Martin said. "It's a good opportunity to become a precious metals retailer with Hunter Wise Commodities."
The physical commodity wholesale dealer offers trading opportunities to independent dealers – maintaining a two-way precious metals market to its retail dealers while providing back office support to help maximize profits.
The precious metals wholesale dealer plans to expand its product offerings in the near future.
About Hunter Wise Commodities
Hunter Wise Commodities, LLC is an affiliate of Hunter Wise Financial Group, LLC. The wholesale dealer specializes in the purchase and sale of precious metals such as gold, silver, platinum, palladium and copper. The company's corporate headquarters are in Las Vegas, Nev., with additional offices in Irvine, Calif., and London, England. For more information about the company, visit http://www.hwcom.com/.
###