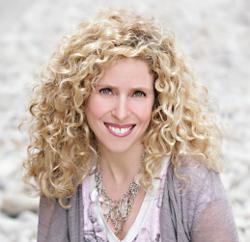 Parents want to see a product in action; they want a visual summary of all of its features. That is the goal of PTPA TV.
Toronto, Ontario (PRWEB) May 24, 2011
A trailblazer in the awards industry, Parent Tested Parent Approved (PTPA) has shown yet again what makes them stand out from the competition with the launch of PTPA TV.
PTPA Media has become the number one rated Seal of Approval that families turn to for purchasing decisions for their families. The testing and unbiased recommendations by PTPA's 40,000 + volunteer families has made the PTPA Seal of Approval a must have for products. With the launch of PTPA TV, consumers can now digitally connect anytime anywhere and enjoy an informative demonstration of products with the mere click of a link from their favorite device.
"It's one thing to hear about a product and all of its great features, but to be able to see a demonstration of the product and and hear recommendations from PTPA's real life family testers makes it a much richer and engaging endorsement" says PTPA Founder and CEO Sharon Vinderine. "Parents want to see a product in action; they want a visual summary of all of its features. That is the goal of PTPA TV."
This innovative launch of PTPA TV comes from the desire of media savvy families who want product and service recommendations at their fingertips. PTPA TV stands out from the typical product demonstration as it only features products that have earned the coveted Seal of Approval. Segments feature TV personality and CEO of PTPA Media, Sharon Vinderine who has appeared on over 40 morning shows including The Rachael Ray Show, Fox and Friends and Canada AM.
Social media has taken consumer research from the stores to the online word and families are demanding information. PTPA chose to launch their segment on YouTube, the second most popular search engine, to make the product information easily accessible to their target audience. In addition to Youtube, PTPA segments can be found through their social media outlets such as their Facebook Fan Page, Twitter, PTPA's homepage and popular parenting websites.
Phase two of the program will be to include individual segments on each of the products listed on the PTPA site so that consumers can get a feel for whether a product is right for them and their family before making purchases.
Parents can now tune into PTPA TV at their leisure, and see firsthand the latest and greatest in award winning products. Parents no longer have to wait for traditional media outlets to feature products via news reports or commercials. PTPA TV provides an unbiased approach to promoting new and innovative products for the family market based on the honest evaluations of real life parent testers.
About PTPA Media Inc.
PTPA Media provides an objective method for appraising and promoting new products designed to enrich family living. The company's mission is to marry innovative companies with discerning consumers, to improve consumer access to quality products and services for their families and homes.
###