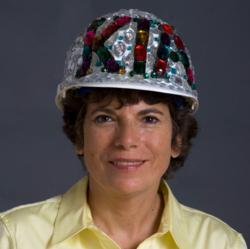 Orlando, FL (PRWEB) May 24, 2011
Construction projects often cost more and take longer than expected. From incomplete blueprints to unqualified contractors, the reasons for project shortcomings are numerous. But help is on the way. Kia Ricchi, an experienced licensed contractor, shares her insider knowledge about how to find and effectively work with contractors—saving owners time, money, and a lot of unnecessary stress.
Ricchi is the author of "Avoiding the Con in Construction," a comprehensive guide to construction contracting. In clear, step-by-step instructions, Ricchi guides readers through the potential minefield of working with contractors.
From the Library Journal's review: "In this extremely useful book, Ricchi, a Florida building contractor, introduces homeowners to construction contracting in understandable language. She discusses how to avoid common pitfalls and survive the entire process. The purpose here is not to defame contractors but to make readers knowledgeable customers. Planning, pricing, and many other important factors are neatly explained. This specialized book is highly recommended."
Greg Crow, former president and current chair of the National Association of State Contractor Licensing Publications, says: "In construction, tools are essential. This book is a beneficial tool for both the homeowner and contractor." Douglas Harvey, executive director of Building Officials Association of Florida, commented: "An informative and important book that every property owner should read before taking on a construction project."
The Ben Franklin book award is the third award for Kia Ricchi. "Avoiding the Con in Construction" has won the 2010 Indie Excellence award and the Independent Publisher's "Living Now" award. The book retails for $19.95 and can be purchased in bookstores, at Amazon, and at http://www.TheContractress.com.
Kia Ricchi is a frequent contributor to NPR and also she writes for Remodeling Magazine and FineHomebuilding.com. For articles, videos, and podcasts, visit http://www.TheContractress.com
###