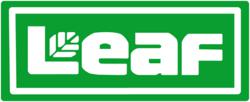 Newport Beach, CA (PRWEB) May 20, 2011
Leaf, the family that brought you candy classics such as Whoppers®, Jolly Rancher®, Milk Duds®, RainBlo Bubble Gum®, Heath Bar® and PayDay® are back in the candy business with a great line of amazing and innovative candy products, including the launch of a new, revolutionary line of hard candies, Yummers!™.
In the same way that David Klein invented the Jelly Belly® and reinvented the jelly bean category, Yummers!™ will revolutionize the hard candy category. It's about time for a revolution! Although we're now in the 21st century, not much has changed since the days of penny candy in the mid-1800s - those same hard candies sitting in reception areas have remained the same… old and full of dust…until now!
Introducing Yummers!™, delicious, succulent flavors bursting from a hard candy shell. Made with 100% real fruit pieces, fruit juice and fruit flavors, it's so yummy, you think you're eating the real fruit! Open up a pineapple Yummers!™ and imagine yourself on a tropical island, complete with white sandy beaches and the warmth of the sun, drinking "authentic-from-the-isle" pineapple juice. Pop a watermelon Yummers!™ and recall lazy days at a backyard BBQ surrounded by family and friends.
Available in 25 diverse flavors such as cantaloupe, pineapple and papaya, your tongue will salivate at the quenching essence released by each piece. It's a mouth-watering experience that could almost substitute for eating the real thing.
Available in four varieties – Fruity, Sour, Pure, and 'Almost No Sugar':
Fruity Yummers!™: Juicy fruit candy that's loaded with real pieces of fruit in each mouth-watering piece
Sour Yummers!™: Think you've tasted sour? Pucker up and get your sour fruit fix!
Pure Yummers!™: Pure. The way candy should be for a true taste essence
Almost No Sugar Yummers!™: Flavorful candy pieces with practically no sugar… except we didn't want to squeeze the sugar out of the fruit!
Yummers!™ will be available in a 3.2 oz. bag size at a $2.39 suggested retail price, and will be distributed in Food, Drug and Mass Market Retailers.
About Leaf Brands, LLC: The original LEAF Brands were started in the 1920's. LEAF Brands, once the fourth largest candy producer in North America, brought candy classics such as Whoppers® and Jolly Rancher® to the marketplace. Members of the Leaf family have assembled together once again to revive the Leaf name and its famous image after the US division was sold to The Hershey Corporation in 1996 and left the United States. Products include Astro Pops®, Yummers!™, Farts™ and David's Signature Beyond Gourmet™ products.
###