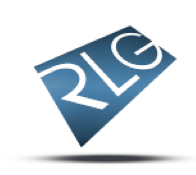 New York, NY (PRWEB) May 23, 2011
As reported by ABC News, Dr. Kenneth Egol, professor of orthopedic surgery at NYU's Langone Medical Center, said, "We are seeing people just walking, walking down the steps, patients who are doing low-energy exercise [suffering femur fractures after taking bisphosponates]." Egol said X-rays of some of his patients show injury more like those endured after a car accident than like injuries caused by an otherwise minimal fall, according to ABC News. "Over the last 18 months we are seeing this more frequently," Egol said.
This is not the first time that many doctors have reported an opposite effect from the one desired for many people taking bisphosphonates, including Fosamax, the ABC News report states. Bisphosphonates have already been linked to severe musculoskeletal pain, as well as to a serious bone-related jaw disease called osteonecrosis, ABC News continues, adding that some doctors believe that patients should still use the drugs because they appear to prevent other, much more common fractures, but many doctors are recommending that the U.S. Food and Drug Administration rewrite the drugs' labels to warn doctors and patients about the possibility of femur fractures.
Moreover, according to ABC News, some doctors are now recommending that patients take a break from Fosamax or other bisphosphonate drugs after as few as five or as many as ten years of treatment. While not all doctors are convinced of the causal connection, many are in support of the creation of an international registry to track reported cases of bisphosphonate-related injuries better.
The Rottenstein Law Group urges anyone whose friend or relative has been prescribed Fosamax or another osteoporosis drug to reach out to that person and recommend that he or she consult a physician immediately and then speak to a qualified personal injury lawyer. The Rottenstein Law Group maintains a Fosamax Femur Fracture Lawsuit Information Center at http://www.fosamaxfemurfracturelawsuit.com. The site has features that allow for easy sharing, including links for automatic posting on Facebook and Twitter, specifically to enable visitors to spread the word about the dangers of Fosamax.
About THE ROTTENSTEIN LAW GROUP
The Rottenstein Law Group is a New York-based law firm that represents clients in mass tort actions. The firm was founded by Rochelle Rottenstein, who has more than two decades of experience as a lawyer, to represent clients in consumer product injury, mass tort, and class action lawsuits in a compassionate manner. http://www.rotlaw.com
Contact:
The Rottenstein Law Group, LLP
Rochelle Rottenstein, Esq.
1259 Veeder Drive
Hewlett NY 11557
(212) 933-9500 (office phone)
(212) 933-9980 (facsimile)
rochelle(at)rotlaw(dot)com
http://www.rotlaw.com
###