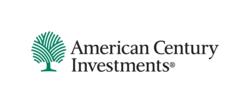 "It's attractive, easy to navigate and has top-notch functionality," said kasina principal Lee Kowarski.
Kansas City, MO (PRWEB) May 20, 2011
American Century Investments announced that its blog, http://americancenturyblog.com, has been named one of the top five in the asset management industry by consulting firm kasina.
American Century's blog, created in 2010, received high marks from kasina. "It's attractive, easy to navigate and has top-notch functionality," said kasina principal Lee Kowarski, citing the way the firm categorizes posts and includes a search tool. "They integrate tweets from their RSS feed, which adds another dimension to the content. And, they also enable users to share and rate blog posts, making them one of the only asset managers to do both," said Kowarski. "This level of interaction allows the firm to see which posts appeal to its audience and to consider their preferences when planning future content."
Readers also can subscribe to the "Weekly Market Update" and receive the posts via e-mail. "Allowing users to subscribe helps form a closer relationship between company and customers," Kowarski said.
American Century is pleased to receive the recognition from kasina, according to Jennifer Sussman, the firm's director of Digital Engagement. "Investors and clients are actively seeking the perspectives of respected investment experts, particularly in light of continued market volatility," she said. "We believe our blog provides a centralized, easy-to-use platform for accessing our content and insights and we're delighted that kasina has highlighted our blog as one of our vehicles to deliver relevant, timely information."
To determine the overall kasina Social Media Index (kSMI) scores, kasina reviewed and scored five social media venues in January and February 2011: blogs, Facebook, Twitter, LinkedIn, and YouTube. Firms without a presence in a particular medium did not receive a score and were neither penalized nor given credit for the medium. Using those scores, plus a sixth score for overall integration, kasina calculated the kSMI.
About American Century Investments
American Century Investments is a leading privately-held investment management firm, committed to delivering superior investment performance and building long-term client relationships since 1958. Serving investment professionals, institutions, corporations and individual investors, American Century Investments offers a variety of actively managed investment disciplines through an array of products including mutual funds, institutional separate accounts, commingled trusts and sub-advisory accounts. The company's 1,300 employees serve clients from offices in New York; London; Hong Kong; Mountain View, Calif. and Kansas City, Mo. James E. Stowers Jr. is founder of the company. Jonathan S. Thomas is president and chief executive officer and Enrique Chang is chief investment officer. Through its ownership structure, more than 40 percent of American Century Investments' profits support research to help find cures for genetically-based diseases including cancer, diabetes and dementia.
About kasina
kasina's commitment to innovating distribution in the financial services industry has made it one of the most influential strategy consulting firms in its sector. kasina works with a wide variety of clients from five continents, including firms representing 90% of the U.S.'s total assets under management. An overview of services offered by kasina is available at kasina.com.
American Century Investment Services, Inc., Distributor
###