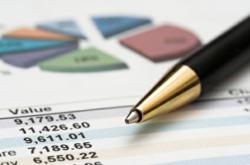 Rancho Cucamonga, California (PRWEB) May 23, 2011
Logos Wealth Advisors, a registered investment advisor and boutique wealth services company, is offering a free webinar on June 8th at 11 a.m. PST: The Best Ways to Protect Your Assets in the Upcoming Market Decline.
Logos analysts are predicting another bumpy ride with a serious cycle of high volatility and a devaluation of the stock market. In this webinar, you will be able to evaluate how safe your hard-won professional and personal assets are and what strategies you should have in place to protect the value of those assets through an impending stock market decline.
Logos Wealth experts, Paul Mata, CEO and Erdogan "Eddie" Uner, Senior Analyst will conduct the hour-long streamed-video event which will explain the reasons why the stock market is staged for a significant downturn and how you can employ asset management best practices designed to protect your assets and even help you profit from this scenario. According to Mata, "we realize that while many market analysts agree that the fundamentals show scenarios with several levels of probability that a decline will happen, our job is to inform the public how they can prepare to go from probability to certainty when it comes to preserving and growing their personal wealth".
To register for the webinar, go to http://www.logoswealth.com/formapi/webinar_2011. Registrants will receive a link that will conveniently connect them directly to the event when it goes live. A computer and Internet access is needed, but no special software requirements.
About Logos Wealth Advisors
As a Registered Investment Advisor, Logos is a boutique Wealth Advisor that provides excellent and personalized customer support to its clients. With a proven service methodology that begins with establishing an in-depth understanding of each client's personal set of values and goals, Logos custom designs a lifetime wealth building model that seeks to mitigate risk while maximizing growth. Through an advisor to client ratio that is well above the industry standard, Logos offers personalized guidance, solid retirement planning experience, proprietary and potent research tools, and a Lifetime University for continuous education to keep their clients informed and achieving what they want most out of life…With Certainty.
Media contact information:
Impresse Marketing
James Aitchison, President
714-888-4252
james(at)impresse(dot)us
# # #