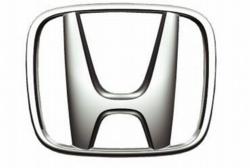 El Paso, Texas (PRWEB) May 20, 2011
When it comes to the future of automobiles, the sales team at Rudolph Honda - the premiere Honda dealer in El Paso and surrounding areas - know that good things are on the horizon. Honda is already known as a leader when it comes to zero emissions vehicles, hybrids and other eco-friendly technology for cars and trucks, but they are really working toward maintaining the lead they have over other car companies.
The world's first hydrogen refueling station opened up in California recently to much fanfare. The new Shell hydrogen station (conveniently located in Torrance, California) taps into an existing industrial hydrogen pipeline that serves a nearby refinery.
"This new Torrance hydrogen station will give FCX Clarity customers another option for quick, convenient fueling," said Elmer Hardy, senior manager, Alternative Fuel Vehicle Sales & Marketing at American Honda Motor Co., Inc.
"This is a positive step for our FCX Clarity customers and the industry as we continue to put vehicles on the road and demonstrate the real-world capabilities of Honda fuel-cell electric vehicle technology."
When it comes to firsts, Honda has been a leader for quite a while. Here's a quick rundown of some of the amazing firsts from Honda.
● 2003 - The Honda FCX was the first fuel-cell electric vehicle to start and operate in sub-freezing temperatures
● 2005 - Honda FCX was the first fuel-cell electric vehicle placed in the hands of an individual retail customer.
● 2008 - Honda was the first manufacturer of a dedicated fuel-cell electric vehicle on a production line specifically for hydrogen-powered fuel-cell electric vehicles.
● 2008 - Honda was the first manufacturer to create a fuel-cell electric vehicle dealer network.
● 2011 - FCX Clarity was the first fuel-cell electric vehicle to pace a U.S. Indy Car Race.
Propelled by an electric motor that runs on electricity generated in an on-board fuel cell, the FCX Clarity delivers quiet, clean power with a small amount of water as its only emissions.
Consumers who are interested in a new Honda with gas saving technology are encouraged to stop by Rudolph Honda - the leading El Paso Honda dealership. Their sales team is standing by to answer questions and let consumers test drive one of the many new gas-saving Honda models.
###