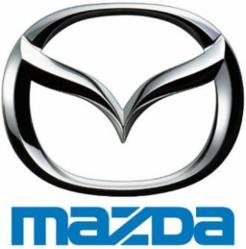 El Paso, Texas (PRWEB) May 21, 2011
If you ask the sales professional at Rudolph Mazda - the premiere Mazda dealership in El Paso - they are not too surprised about the increasing sales numbers for April 2011. They see the popularity of the Mazda brand on a daily basis. The numbers are quite impressive, however.
Mazda recently reported April 2011 sales of 20,638 vehicles, which is an increase of 9% compared to April 2010. Through the first four months of the year, Mazda's sales are up 13.8%, with 85,197 vehicles sold. All of these numbers point to one thing - Mazda knows what consumers want and is giving it to them.
When looking at the 2011 Mazda lineup, you are going to see that there are a lot of reasons they are selling so well. From the design and style to the power, handling and great fuel efficiency, there are many reasons people are turning to Mazda. The new Skyactiv technology, for example, has a lot of people excited about new 40 MPG cars.
Mazda's crossover SUVs led the way with the ever-popular CX-7 and CX-9 posting best-ever April sales. CX-7 recorded sales of 2,873 vehicles, up 28.4 percent over April 2010, while CX-9 sales also were up 23.9 percent with 2,750 vehicles sold.
With new models like the Mazda CX-5 coming out later in the year, Mazda expects the increasing sales to continue. While other car companies are still struggling to get by, Mazda sales numbers show a different story completely. Mazda6 posted an increase of 7.8 percent with sales of 2,734 vehicles while sales of the MX-5 Miata were up 14.2 percent with 659 vehicles sold.
Mazda Mexico and Mazda Canada sales were also up, meaning North America as a whole has seen pretty good increases when it comes to the number of cars sold.
Consumers who are interested in seeing the great new 2011 Mazda lineup are encouraged to stop Rudolph Mazda - the premiere Mazda dealership in El Paso and surrounding areas. With a great selection and wonderful customer service, they can help anyone find a new vehicle that gets good gas mileage and doesn't cost an arm and a leg.
###