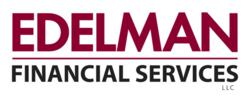 Consumers have too few opportunities to get the independent, objective financial advice they need
Fairfax, VA (PRWEB) May 23, 2011
Edelman Financial Services LLC, the nationally acclaimed investment management firm headed by renowned financial advisor, author and talk show host Ric Edelman, announced the opening of two offices to serve the Boston area: 25 Burlington Mall Road, Suite 405, Burlington, MA 01803 and 160 Gould Street, Suite 204, Needham, MA 02494. The Truth About Money with Ric Edelman can be heard on WBZ NewsRadio 1030 Sundays from 10:00am-12noon.
"Consumers have too few opportunities to get the independent, objective financial advice they need," said Ric Edelman, ranked the #1 independent financial advisor in the nation by Barron's*. "We receive hundreds of phone calls and e-mails every week from people seeking financial advice and information, so we are opening more local offices to help them."
With offices in Maryland, Virginia, New Jersey, New York, Illinois, Michigan, Massachusetts and Florida, Edelman Financial manages $6.5 billion for nearly 15,000 clients across the country. While most investment firms serve only the wealthy, Edelman Financial Services is known for also catering to those who are not yet millionaires. "Although many of our clients have a high net worth," Edelman explained, "most of our clients are not in that exclusive realm. Our clients typically are middle class folks attempting to pay for college for their kids while trying to secure their own retirement. It's an honor to serve them."
About Ric Edelman and Edelman Financial Services
Ric Edelman has been providing financial advice to consumers for almost 25 years. His brand new television series The Truth About Money with Ric Edelman airs on Public Television stations across the country, and his syndicated radio program can be heard in 39 markets. He is also a sought-after speaker, and best-selling author of seven books. To learn more about personal finance, visit Ric online at RicEdelman.com.
Edelman Financial Services provides financial planning and investment management services for individuals and families, as well as 401(k) plans and institutional investment management for businesses. The firm has won more than 75 financial, business, community and philanthropic awards. For investment advice and other financial planning services, or to speak with an advisor call 888-PLAN-RIC (888-752-6742), or visit RicEdelman.com.
Ric Edelman is Chairman and CEO of Edelman Financial Services LLC. He is also President of Sanders Morris Harris Group, and a member of its Board of Directors, and an Investment Advisor Representative who offers advisory services through EFS, a registered Investment Advisor. Ric is also a Registered Principal of and offers securities through Sanders Morris Harris Inc., an affiliated broker/dealer, member FINRA/SIPC.
*Barron's ranking "Top 100 Independent Financial Advisors" (Aug. 28, 2010 / Aug. 31, 2009) based on the quality of the advisors' practices, including client retention and compliance record, contribution to the firm's profitability, and the volume of assets overseen by the advisors and their teams.
###