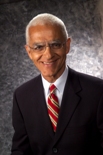 Oklahoma City, OK (PRWEB) May 23, 2011
Dr. Houshang Seradge of the Orthopedic Institute has developed a surgical procedure for the carpel tunnel syndrome (CTS) which produces better results and faster recovery time. Robin Fike, who traveled over 150 miles after having two previous hand surgeries, is a typical patient of the institute. "I came here for a Miracle! If anyone can fix my problem its Dr. H. Seradge". Her sentiment is shared with many other patients seeking care at the institute. She stated "What I liked about the Seradge method of treatment is that my bandages were off the next day and I was back to work two days after surgery".
Dr. Seradge is nationally recognized as a leader in the non-surgical treatment of CTS. However some patients with the advanced disease will require surgical care and the new procedure is designed for them. The procedure can be done in a few minutes and even under local anesthesia as an outpatient procedure. "Patients can start using their hands a couple of hours after surgery" says Dr. Houshang Seradge. Superior long term results of this procedure will be presented to the national society of hand surgeons.
The Orthopedic Institute was founded 31 years ago by Houshang Seradge, M.D. - an orthopedic and hand surgeon. Patients will find a full spectrum of orthopedic care, with the doctors, the diagnostic facilities, rehabilitation, out- patient surgery and an in-patient hospital all in one building. This makes it very convenient for patients to receive care quickly and efficiently. The physicians at the Orthopedic Institute provide general orthopedics, hand surgery, foot & ankle surgery, shoulder surgery, spine surgery, arthritis care, joint replacement, neurology, and pain management.
###